What is Nursing School Like?
Each blog post is dated and contains accurate information as of that date. Certain information may have changed since the blog post publication date. If you would like to confirm the current accuracy of blog information, please visit our ABSN overview page or contact admissions at (877) 505-2276.
Nursing school is fast-paced and requires dedication and commitment. During the first semester of nursing school, you'll hit the ground running and take introductory courses that show you what life as a working nurse might be like. Nursing school is hard, but it's worth rising to the challenge.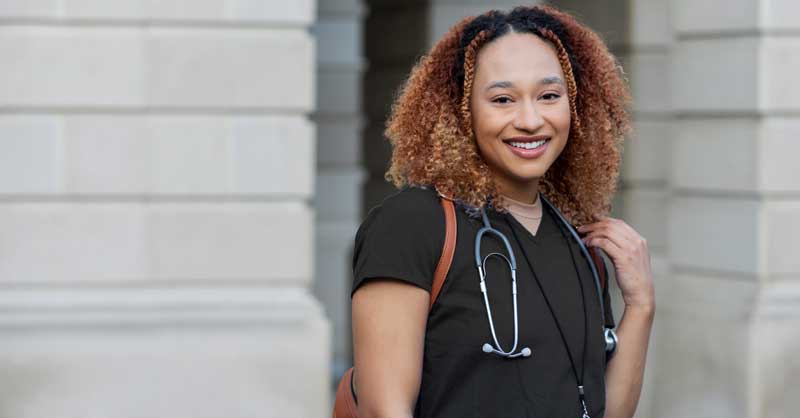 If you're considering starting on your path toward becoming a nurse, you might be wondering what the first semester of nursing school is like. Of course, you'll complete nursing coursework, take exams and attend hands-on labs and clinicals.
But, what is nursing school like as a whole? This is an opportunity for you to take a step toward entering the healthcare field and helping people who need it most. Through the Harding University Accelerated Bachelor of Science in Nursing (ABSN) program in Northwest Arkansas, you'll learn lifesaving skills and experience a challenge that will leave you with lifelong memories.
The ABSN program at Harding offers a fast-track to becoming a nurse. As such, you'll be taking in a lot of information on a tight schedule. This means you'll need to be prepared to turn down social invitations, stay up late and manage the stress of multiple deadlines. However, the stress is worthwhile because as a nurse, you'll be joining a group that is consistently voted as the most trustworthy and honest profession.
Your First Semester of Nursing School
Your first semester at Harding University will be an exciting time. You'll jump right into the world of nursing and learn what it takes to make it as a professional nurse. During the first semester, the curriculum will cover new medical terms and phrases. The content will build on your previous education to ensure you have a solid foundation for the rest of your nursing education.
You will also go through an orientation to ease you into how learning at Harding works. We'll also show you the resources we offer to help you be successful.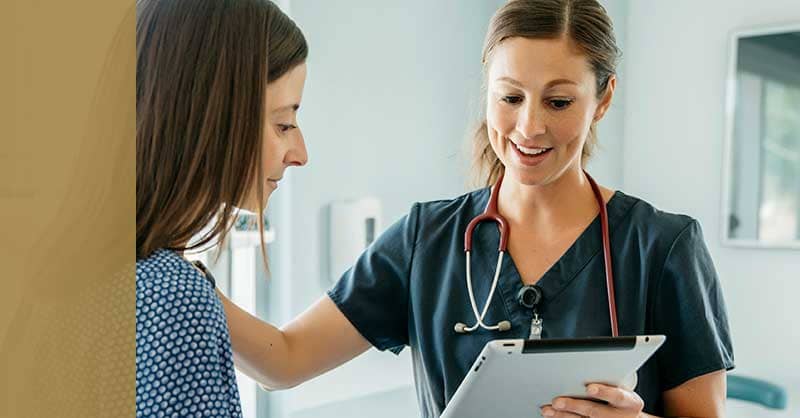 During orientation you'll also meet your professors and cohort — the group of nursing students who are beginning the program with you. It's important to remember that your cohort can be a great source of support and friendship. Creating a study group is a way to make valuable connections as you go through the program.
In your first semester orientation, you can expect professors to:
Introduce the curriculum
Explain the syllabus
Lay out expectations
Review required uniform for clinicals and simulation labs
Advise of the needed supplies and required textbooks
After orientation, the real work begins! You'll be ready to start your ABSN coursework, undergo skills and simulation lab experiences, and start preparing for clinical practice.
How Hard is Nursing School?
As mentioned above, nursing school offers a pathway to a rewarding, fulfilling and trusted career. However, that path is going to challenge you in ways you likely haven't experienced before.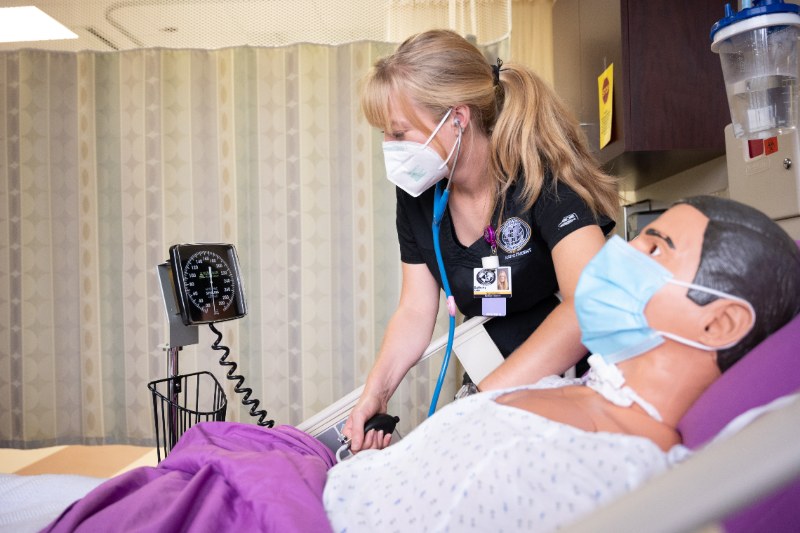 The workload is going to be intense, so, we do not recommend working while enrolled in the Harding ABSN program. In fact, we encourage you to treat the program like a full-time job. When you're not studying, you'll be in class, lab, clinicals, or taking exams. Nursing school is hard, but if it's your dream to become a nurse, the hard work is absolutely worth the payoff.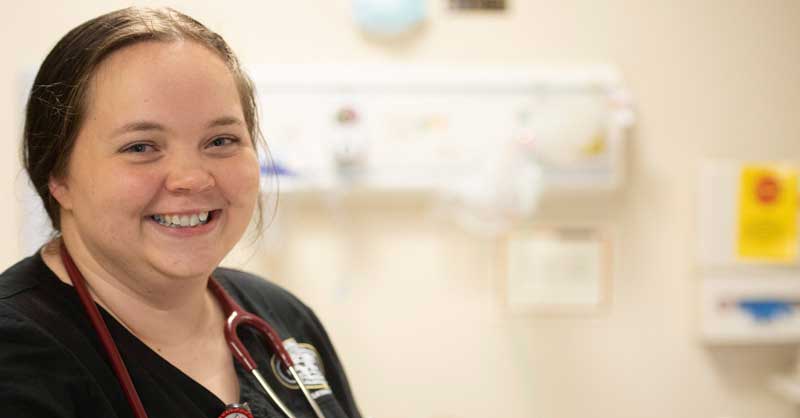 Here are three tips on how to navigate the challenges of nursing school:
Make a solid study plan. Schedule designated slots for studying, and be diligent about digesting the material in an organized way rather than just powering through it.
Know your learning preferences. Maximize your study time by understanding how your brain best receives information. You can identify your learning style by taking this free online VARK questionnaire.
Prepare yourself mentally and physically. Nursing is a very physical job. You will be walking around helping patients, but also may need to lift them. You'll be on your feet for long periods of time. Nursing school will simulate these challenges, but getting comfortable shoes and hitting the gym are great ways to be proactive.
What Do You Learn in the First Semester of Nursing School?
To describe a nursing school experience, it's important to begin with what to expect in the first semester. To put it simply, you'll hit the ground running. Your first semester curriculum in the Harding ABSN program is made up of 16 credit hours. You'll take some nursing core classes, as well as other courses intended to give you a solid worldview and contribute to making you a well-rounded nurse.
First semester courses include:
BNEW 3022: New Testament Survey
NURS 3000: Professional Nursing
NURS 2030: Health Assessment
NURS 3540: Gerontological Nursing
NURS 3620: Nursing Practice Interventions
MATH 1110: Fundamental Math for Nurses
NURS 1000: Introduction to Nursing
Your first semester will prepare you to determine whether you have what it takes to become a nurse. If the courses sound interesting to you, and if you love helping people, now's the time to reach out for more information about your dream of becoming a nurse.
Start Your Nursing Journey at Harding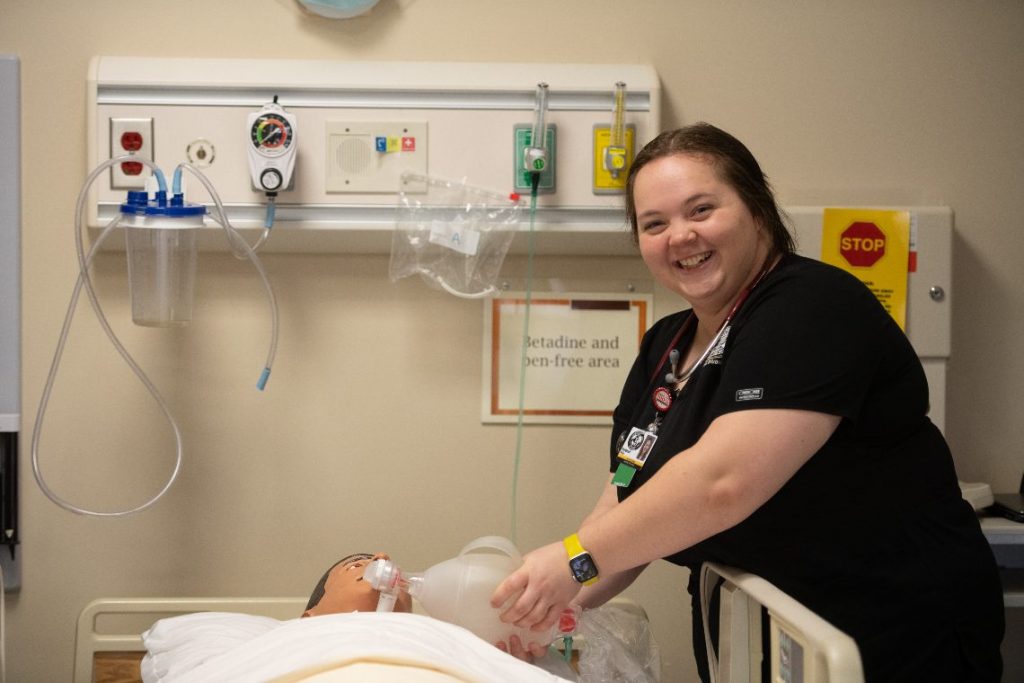 Our 16-month curriculum uses three components — online courses, skills and simulation labs, and clinical rotations — to prepare you with the key nursing skills and knowledge you need to succeed. With three start dates a year, we can help you earn a BSN sooner. To be eligible for admission to the program, you'll need a prior non-nursing bachelor's degree or at least 64 non-nursing college credits.
Contact one of our dedicated admissions counselors today to begin your nursing journey.