Accelerated Nursing School Accreditations
Committed to providing students with an education rooted in the integration of faith, learning and living, Harding University is an accredited university, as are all its undergraduate and graduate nursing programs. These nursing school accreditations certify your accelerated nursing education meets strict standards and qualifies you to sit confidently for the NCLEX-RN® exam.
By enrolling in an accredited accelerated nursing school, you'll receive an education that prepares you for excellence as you enter the workforce as a compassionate registered nurse.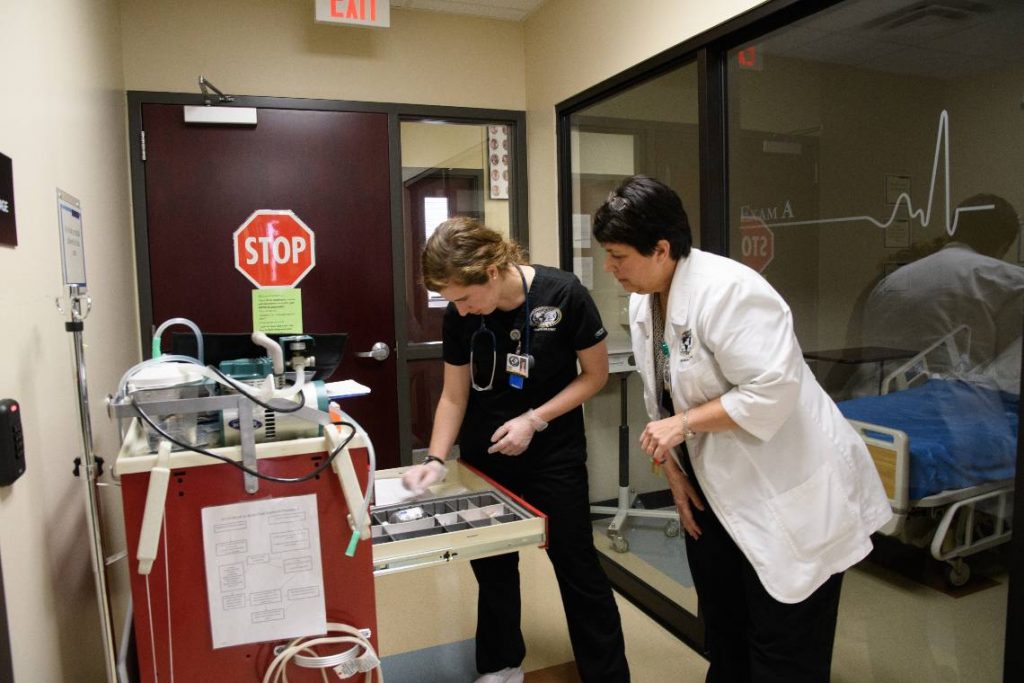 Nursing School Accreditations
The bachelor's degree in nursing, Master of Science in nursing and post-graduate advanced practice registered nurse certificate programs at Harding University are accredited by the Commission on Collegiate Nursing Education, located at 655 K Street, NW, Suite 750, Washington, D.C. 20001, (202) 887-6791. CCNE is a national accreditation agency dedicated to the improvement of public health through confirmation of the effectiveness of baccalaureate- and graduate-level nursing programs.
State Approval
The Bachelor of Science in nursing and the Master's Entry to Professional Nursing program (initial approval) at Harding University are approved by the Arkansas Board of Nursing, located at 1123 S. University Ave. Ste. 800, Little Rock, AR 72204-1619, (501) 686-2700.
Contact us to learn more about the accredited, accelerated nursing program offered by Harding University's Carr College of Nursing.