ABSN Requirements
If you're ready to fast-track your journey to becoming a nurse, the Harding accelerated Bachelor of Science in nursing track is your path toward a fulfilling new career. To begin your nursing education, you must first meet the following ABSN requirements:
2.78 or higher GPA in pre-nursing courses (for conditional admission)
2.5 cumulative GPA
64+ credit hours (liberal arts and nursing prerequisites)
Successful completion of all prerequisites
HESI Admission Assessment Exam (used as part of the admissions evaluation)
Completed state and national criminal background check
Completed official Test of English as a Foreign Language (TOEFL) iBT composite score of at least 83, with a minimum speaking score of 26 (if applicable). The test must have been taken within the previous calendar year of admission.
Students must submit one character reference to complete the application (cannot be a family member). This reference will receive an email with a short questionnaire about the student.
Harding University offers three start dates each year: fall, spring and summer. Fall semester enrollment begins in August.
Talk to a Counselor
If you meet the above academic requirements and believe you have been called to become a nurse, you owe it to yourself to reach out to our dedicated admissions counselors as soon as possible so that they can help you navigate the accelerated nursing school application process.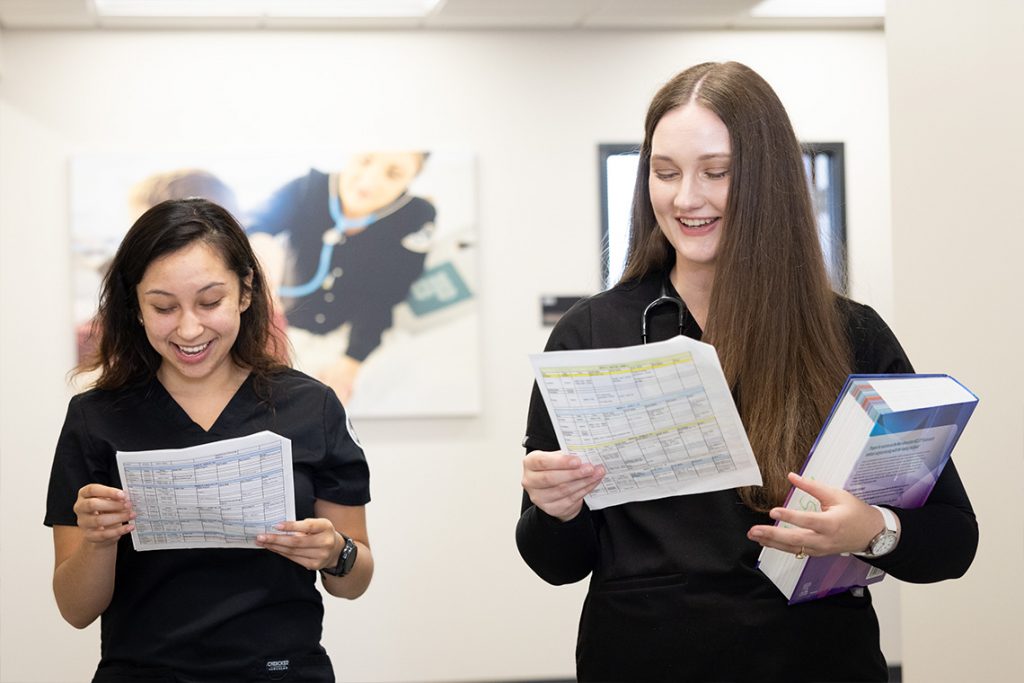 For more information about our ABSN admission requirements, please contact an admissions counselor.