Harding's ABSN Program in Arkansas is Now Enrolling
Each blog post is dated and contains accurate information as of that date. Certain information may have changed since the blog post publication date. If you would like to confirm the current accuracy of blog information, please visit our ABSN overview page or contact admissions at (877) 505-2276.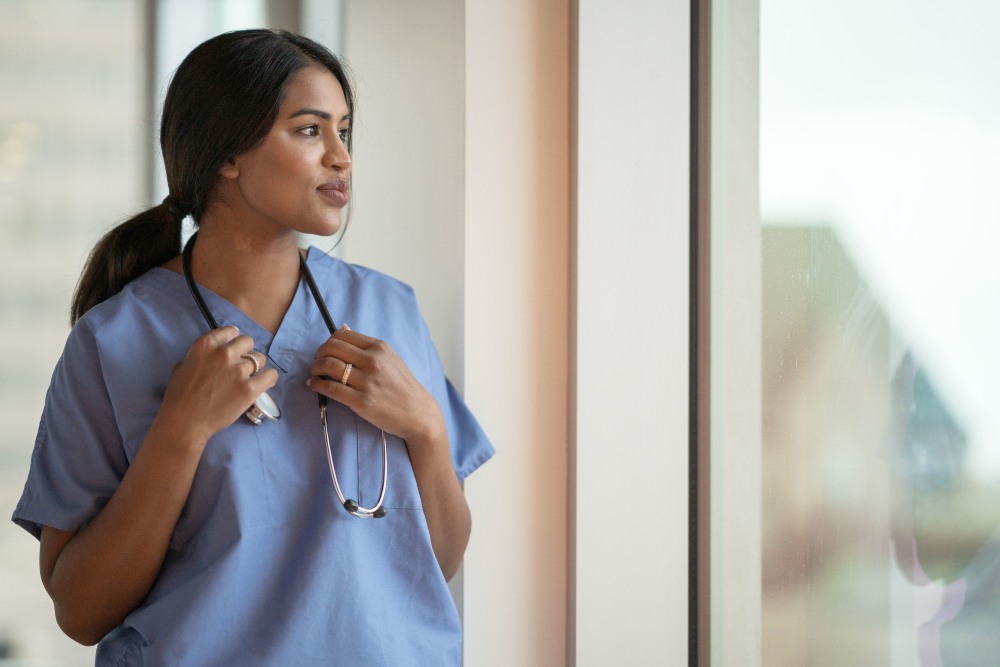 Harding University is taking a stand to help bridge the ongoing nursing demand, specifically in Arkansas, and minimize the wait time nursing school applicants experience while trying to get started on a Bachelor of Science in nursing degree.
By expanding Harding's respected Carr College of Nursing to include a hybrid accelerated Bachelor of Science in nursing track, the university offers prospective nursing students a path to their BSN in as few as 16 months.
If you have a non-nursing bachelor's degree and you are ready to begin a rewarding career as a nurse, Harding can help you take control of your destiny through our accelerated Bachelor of Science in nursing program in Arkansas.
How Our Accelerated Bachelor Of Science In Nursing Program Works
Harding's new accelerated Bachelor of Science in nursing program in Arkansas fast-tracks your nursing education through a blended learning experience that combines online coursework, in-person skills & simulation labs at an advanced nursing facility and clinical rotations inside Arkansas's most respected healthcare facilities.
This hybrid format allows you to gain the experience and skills you need to graduate as a confident, practice-ready nurse in as few as 16 months.
Online Coursework
Online courses allow students to take control of when and where they study. Rather than physically attending a scheduled lecture inside a traditional classroom setting, Harding's ABSN students will be able to log in, study and complete assignments wherever they want to study.
While students still must adhere to the deadlines set by Harding ABSN instructors, they can complete their online work on a schedule that works best for their lifestyle.
Hands-On Labs
It's important to note that the accelerated nursing program is not 100% online. Students will put what they learn online into practice at our site in Arkansas. Harding's ABSN site is a facility where students will take exams, practice nursing skills and engage in simulated scenarios inside a safe, hospital-like environment under the guidance of expert nursing instructors.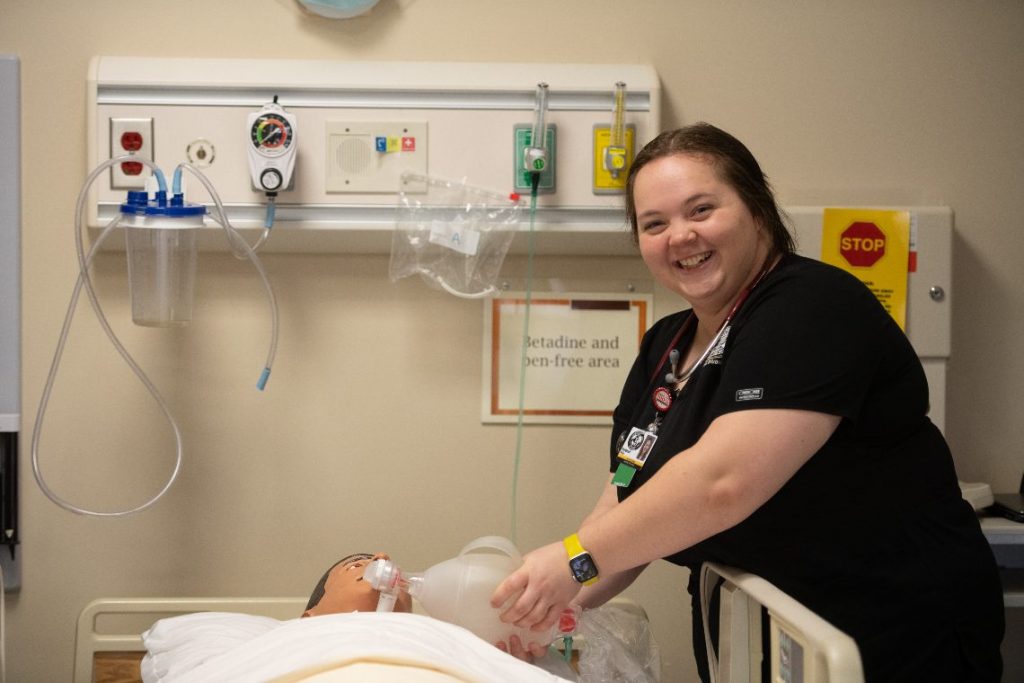 Clinical Rotations
To round out Harding's accelerated BSN track's comprehensive learning model, students will be able to put the knowledge they gain online and in labs into real-world practice inside top hospitals around the area. Clinical experiences provide ABSN students the opportunity to work with actual patients in a variety of settings.
Admissions Requirements
While it is a second-degree program, you will need more than a non-nursing bachelor's degree to be eligible to apply to Harding's accelerated BSN program. In addition to a bachelor's degree from a regionally accredited institution, you must:
Complete the prerequisites for the program prior to enrollment.
Have a cumulative GPA of 3.0 (2.78 GPA for nursing prerequisites) or higher
Speak with an admissions advisor.
Why Enroll in Harding ABSN?
Finding the right accelerated nursing program is not just about convenience. It's also about finding the right fit for you and making sure you will be earning a quality degree. Harding's ABSN program provides students a solid curriculum and has a proven history of developing high-quality nurses.
Quality Education
Harding University is known for providing students with an accredited, high-quality education. Harding maintains accreditation status at the university and nursing school levels so students will gain an education and BSN degree that meets the strict academic standards set forth by the Arkansas State Board of Nursing and the Commission on Collegiate Nursing Education.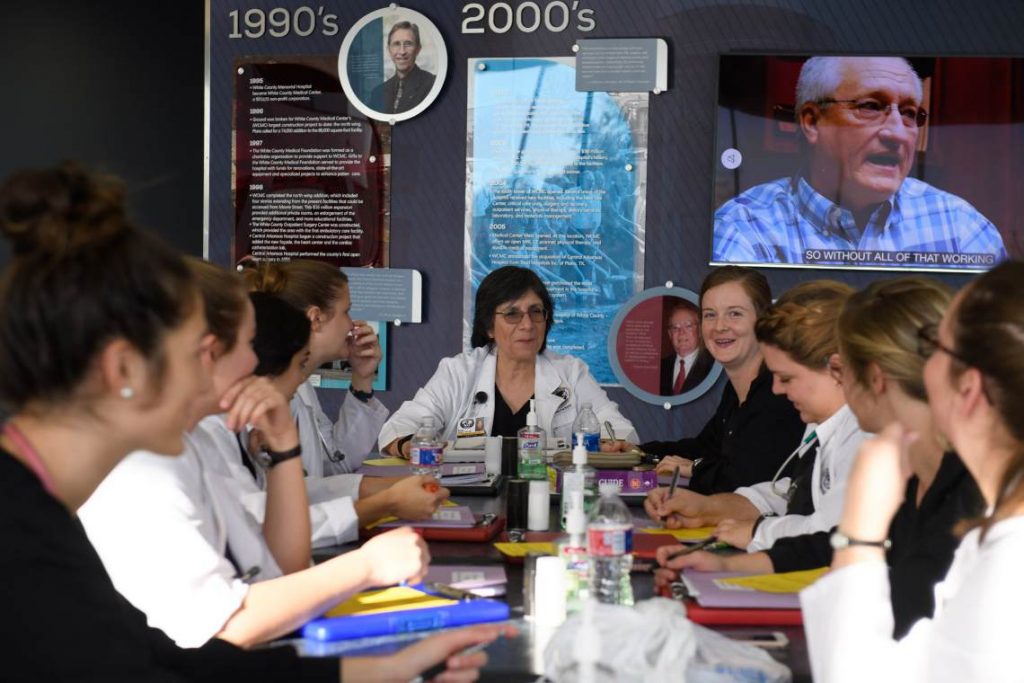 History of Distinction
Established in 1924, Harding has a rich history of providing students with an environment that not only supports them, but challenges them to reach their full potential. Harding University strives to offer an education that will lead to an understanding and philosophy of life consistent with Christian ideals, which is why we offer more than 100 majors and minors to help students be their very best across a variety of fields and industries.
When it comes to nursing education, the Carr College of Nursing strives for excellence in nursing education, allowing students to learn how to take care of the whole patient — mind, body and spirit — and become a confident caregiver ready to serve the community.
Mission and Philosophy
The Carr College of Nursing focuses on developing nurses as Christian servants.
As such, it nurtures a supportive environment which challenges professional and advanced practice nursing students to reach their full potential.
Our nursing programs emphasize the value lifelong intellectual growth, compassion and service.
Diverse Culture
Harding University prioritizes creating a diverse community that demonstrates a Christ-like understanding and respect for all people. In fact, we work to integrate faith, learning and living in everything we do, including the ABSN track.
We believe only individual behaviors that support biblical standards are pleasing to God, and therefore those standards apply equally to all who are part of the university.
In as few as 16 months, you could be preparing to enter the field as a nurse, ready to take what you've learned at Harding University and put it into action, changing lives.
Ready to Get Started?
If you have been called to become a nurse, now is the time to make your dream a reality. If you're ready to put your non-nursing bachelor's degree toward a future in nursing, there is no better time or pathway than Harding ABSN. Contact our admissions team today to learn more about our accelerated Bachelor of Science in nursing program in Arkansas and get started on your path.