Accelerated BSN Nursing Clinicals
You'll learn key nursing concepts and skills during the online and lab portion of your Harding University ABSN education. Everything you're learning will start coming together during nursing clinicals where you'll put your skills to the test in a real-world health care environment.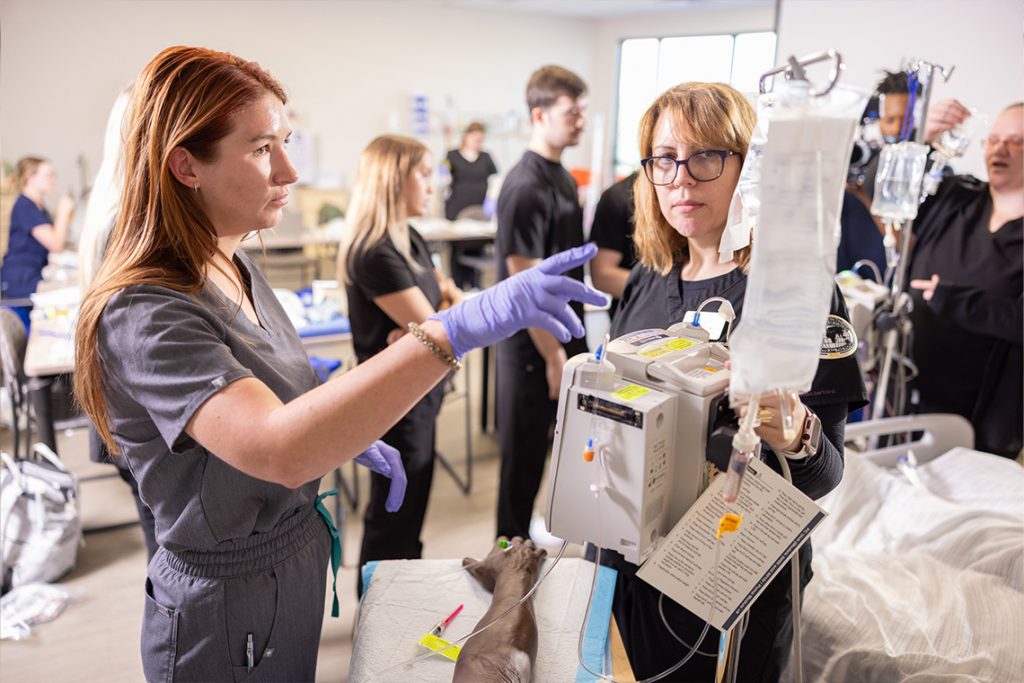 You'll experience firsthand what it means to provide excellent patient care to diverse patient populations. Our 16-month program's accelerated nursing clinicals allow you to work alongside some of the best nurses and doctors in Arkansas under the guidance of experienced clinical instructors across a variety of specialties, such as:
Adult health
Community health
Mental health
Obstetrics
Pediatrics
Harding University ABSN nursing clinicals also play a pivotal role in helping you find the best professional fit post-graduation. The clinical setting allows you to "try on" specialties and discover which of them interests you the most.
The following are some of our clinical partners:
Mercy Hospital Northwest
Vantage Point Behavioral Health Hospital
Arkansas Children's Hospital
By partnering with these facilities, largely considered among the best in Arkansas, Harding offers you an excellent opportunity to network with esteemed health care professionals and organizations.
How Clinical Rotations Work
You get to experience what your typical shift as a registered nurse might be like during your clinicals. Every day as a nurse can be different, but clinicals provide the opportunity for you to work with real health care professionals in a local health care facility, helping you to understand what treating patients is like.
Though you will be under the supervision of clinical instructors, this portion of the Harding ABSN program is where you'll put into action, in a live setting, the skills you've learned in your labs and the procedures you've learned in your coursework.
Real World Experience
These real-world nursing situations are what will build your confidence — that you know what it takes to be a nurse — and prepare you to interview for your first nursing position.
Contact us to learn more about Harding ABSN nursing clinicals.