Accelerated BSN Clinical Placements
You'll learn key nursing concepts and skills during the online and lab portion of your nursing education as a Harding University ABSN student. Everything you're learning will start to come together during clinical placements where you'll put your skills to the test in a real-world healthcare environment.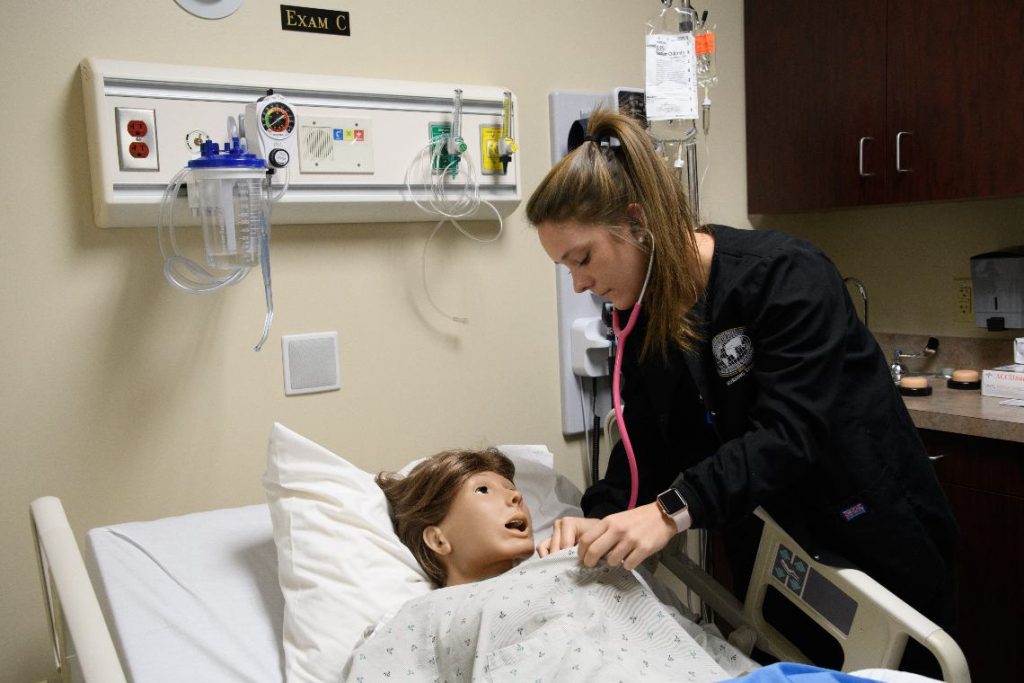 You'll experience firsthand what it means to give excellent patient care to diverse patient populations. Accelerated nursing clinicals in our 16-month program allow you to work with some of the best nurses and doctors in Arkansas under the guidance of experienced clinical instructors across a variety of specialties, including:
Adult health
Community health
Mental health
Obstetrics
Pediatrics
Harding University ABSN clinical placements also play a pivotal role in helping you find where you fit in the profession post-graduation. The clinical setting allows you to "try on" specialties and find the one that interests you most.
Our clinical partners include:
Mercy Hospital Northwest
Vantage Point Behavioral Health Hospital
Arkansas Children's Hospital
By partnering with these facilities, largely considered among the top in Arkansas, Harding offers you a great opportunity for networking with esteemed healthcare professionals and organizations.
Contact us to learn more about Harding ABSN clinical placements.