6 Reasons Getting a BSN is Worth It
Each blog post is dated and contains accurate information as of that date. Certain information may have changed since the blog post publication date. If you would like to confirm the current accuracy of blog information, please visit our ABSN overview page or contact admissions at (877) 505-2276.
Getting a BSN is worth it because a nursing degree empowers you to go after more job opportunities and a higher salary. A BSN also offers job security and career advancement opportunities. Plus, in recent studies, holding a BSN has been correlated to better patient outcomes.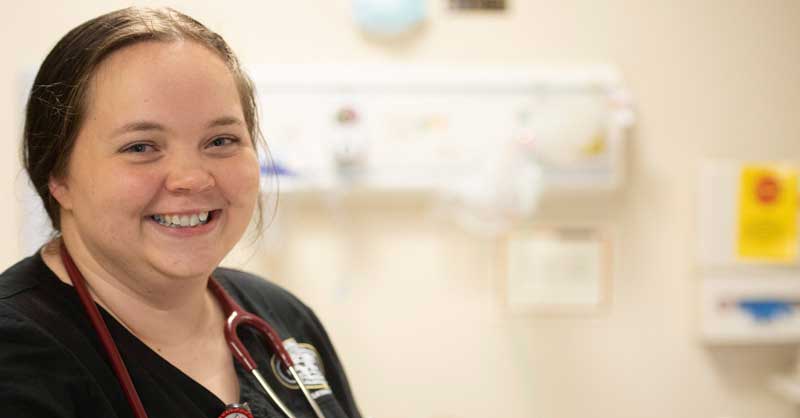 The need for registered nurses is on the rise, and more patients need the care and compassion that nurses provide. Now is the time to answer the call and earn your Bachelor of Science in nursing through Harding University's hybrid accelerated BSN program.
Of course, there are other paths to becoming a nurse, and you may be wondering, "Is getting a BSN worth it?" The answer is yes.
While it's true that you can get a nursing job with an associate degree or through a traditional four-year program, the accelerated program at Harding University can help you earn your BSN in as few as 16 months.
Let's review the top six reasons why getting a BSN is worth it.
1. More Career Opportunities
With a BSN, a more diverse range of career paths become available to you. These positions aren't as possible or as easy to pursue if you only have an associate degree in nursing.
As a BSN-educated nurse, you can work at a hospital or other healthcare facility in such specialty areas as:
Obstetrics
Intensive care
Pediatrics
Emergency
Medical-surgical
As a student enrolled in the Harding University hybrid accelerated nursing program, you'll have the opportunity to test drive these specialty areas through hands-on clinical placements at respected regional health care facilities.
In fact, clinical rotations can lead to worthwhile job prospects after graduation and offer networking opportunities with some of Arkansas' best health care professionals.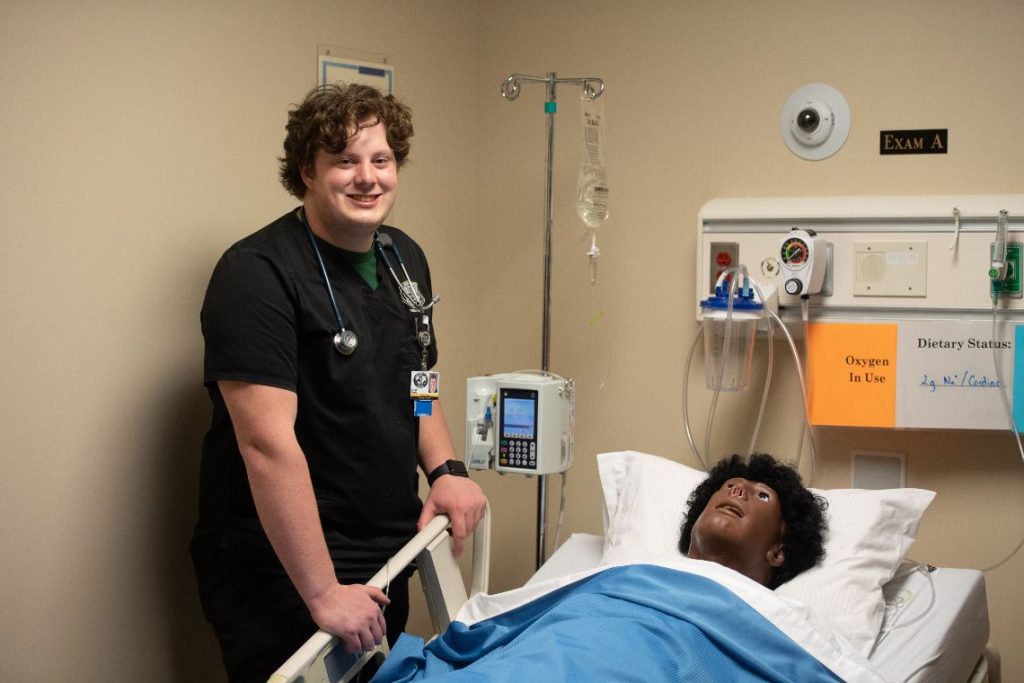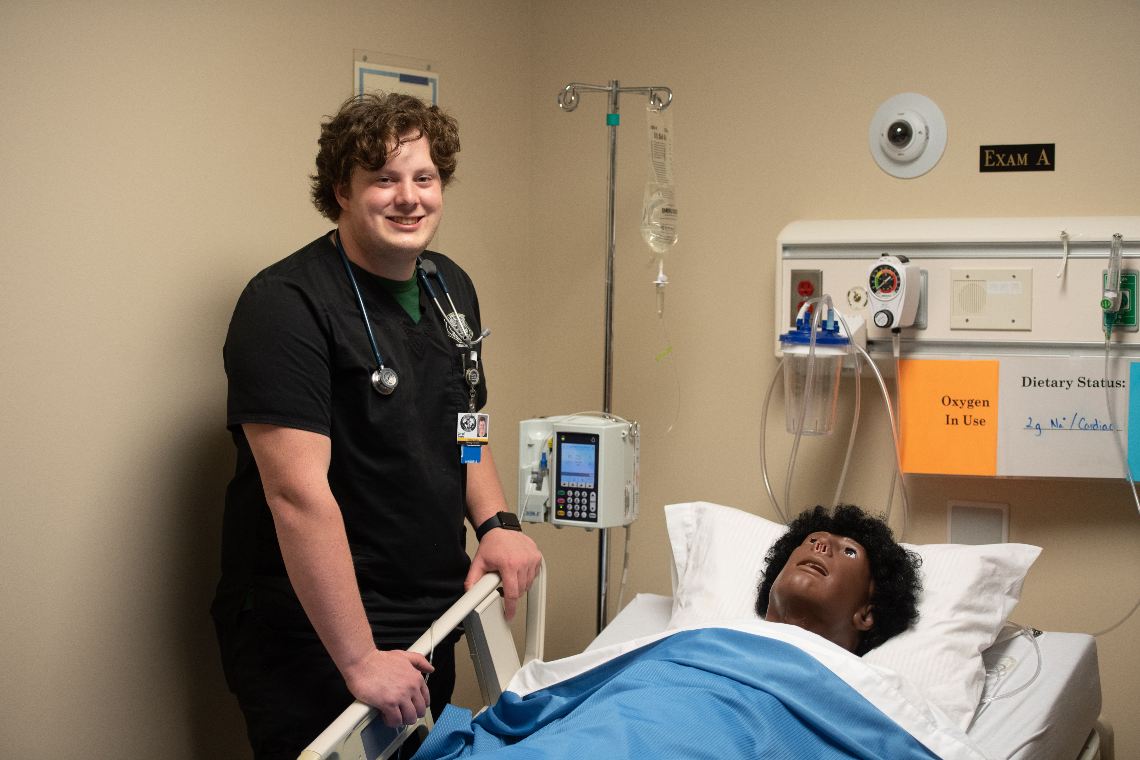 Aside from the hospital roles you can pursue, a BSN also opens the door to diverse positions outside of the hospital. These exciting careers require a BSN:
Legal nurse consultant
Nurse manager
Public health nurse
Travel nurse
Home health nurse
2. Higher Earning Potential
A BSN is worth it because it sets you up to earn a steady income for your entire nursing career, especially over time. Holding a BSN enables you to pursue leadership roles and specialization, making it a more lucrative option than if you enter the workforce with an associate degree.
Nurses with bachelor's degrees are prepared to perform more multifaceted tasks and are given more autonomy on the job than nurses who hold associate degrees. In fact, research shows that BSN-educated nurses have a higher earning potential over time.
3. Career Advancement Opportunities
If you're interested in pursuing advanced nursing careers, a BSN is the first step toward that goal. A common educational pathway after earning your BSN is earning a Master of Science in nursing degree. With an MSN, you'd be qualified to apply to high-paying, specialized nursing careers. One example is a position as a nurse practitioner — one of the most in-demand careers currently available — or as a nurse anesthetist or nurse-midwife. Having a BSN in hand opens the door to these in-demand and highly respected positions.
4. Job Security
Currently, more and more health care employers require a BSN as a minimum requirement to apply for open nursing positions. Why? Part of the requirement stems from the Institute of Medicine's 2011 study, "The Future of Nursing: Leading Change, Advancing Health," which recommended that 80% of nurses on staff hold a BSN by 2020. Currently, only about 57% do. While this goal has not been met, it has seemed to spur hospitals in the right direction and to increase the demand for BSN-prepared nurses.
Additionally, even if you're considering a health care career in which a BSN isn't a requirement, having one will make you stand out from others applying with an associate degree.
5. Improved Patient Outcomes
Harding University prepares its hybrid ABSN students with a well-rounded education and a solid understanding of clinical research while emphasizing compassion and empathy in patient care. As a result, nurses with the kind of education Harding provides stand to have better patient outcomes for those under their care.
In fact, studies completed over the past decade have found that:
"A 10% increase in the proportion of BSN-prepared nurses on hospital units was associated with lowering the odds of patient mortality by 10.9%."
"A 10-point increase in the percentage of nurses holding a BSN within a hospital was associated with an average reduction of 2.12 deaths for every 1,000 patients."
"Hospitals with a higher percentage of RNs with baccalaureate or higher degrees had lower congestive heart failure mortality, decubitus ulcers, failure to rescue, and postoperative deep vein thrombosis or pulmonary embolism and shorter length of stay."
Is a BSN worth it? Research suggests patients treated by BSN-prepared nurses would certainly say so!
6. Accessibility
Another factor that makes a BSN worth it is that through Harding's hybrid accelerated track, you won't have to spend four years earning your degree. In fact, our program can be completed in as few as 16 months.
Through our hybrid learning approach, you can take nursing courses online and stay connected to instructors and fellow students through chats and discussion board forums. This allows you to complete coursework at your own pace and have some control over your schedule. You'll also have the time you need to complete prerequisite courses as we offer three start dates per year with no waitlist.
You can rest assured knowing you're getting a quality education. Harding maintains accreditation and state approval status at the university and nursing school levels. This means our students receive a BSN degree that meets the strict academic standards set forth by the Arkansas State Board of Nursing and the Commission on Collegiate Nursing Education.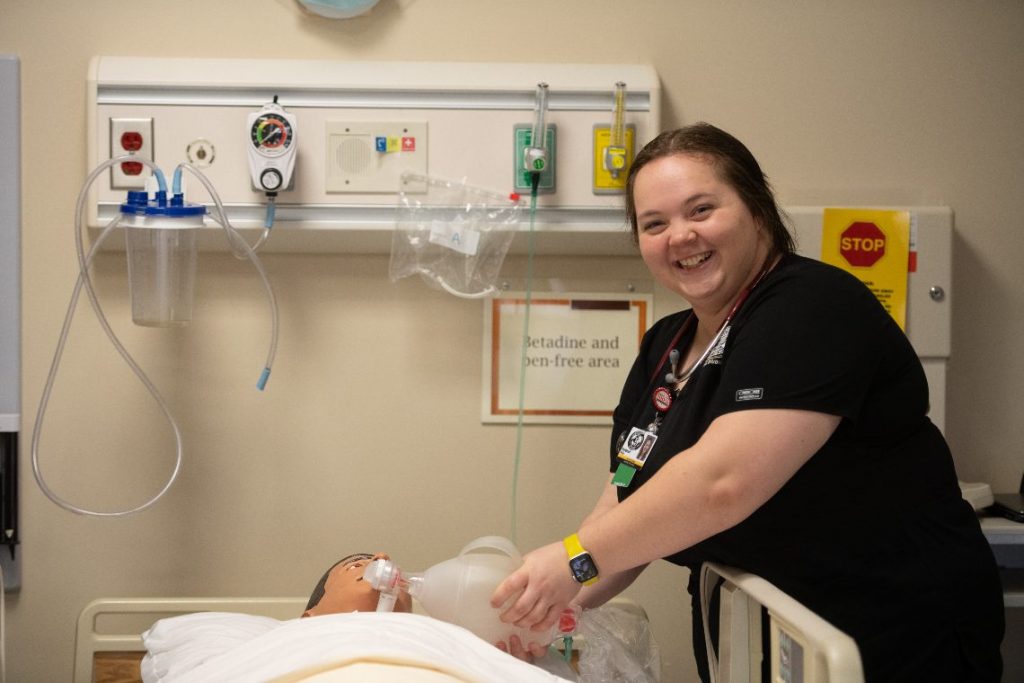 Ready to Answer the Call to Become a Nurse?
If you have been called to become a nurse, now is the time to act. If you're ready to put your non-nursing bachelor's degree toward a future in nursing, there is no better pathway than Harding ABSN. Contact our admissions team today to learn more about our accelerated Bachelor of Science in nursing program and get started on your path.