Admissions Process
Your Harding University Accelerated Bachelor of Science in nursing (ABSN) admissions process begins with a quick chat to determine whether our program is the right fit for you, not only academically but personally.
If you've been called to become a nurse, we want you to be successful in our program. Our knowledgeable admissions counselors can help you understand the level of dedication and energy you'll need to commit to your nursing studies. They'll also help you identify the best start date for you and answer any questions you might have.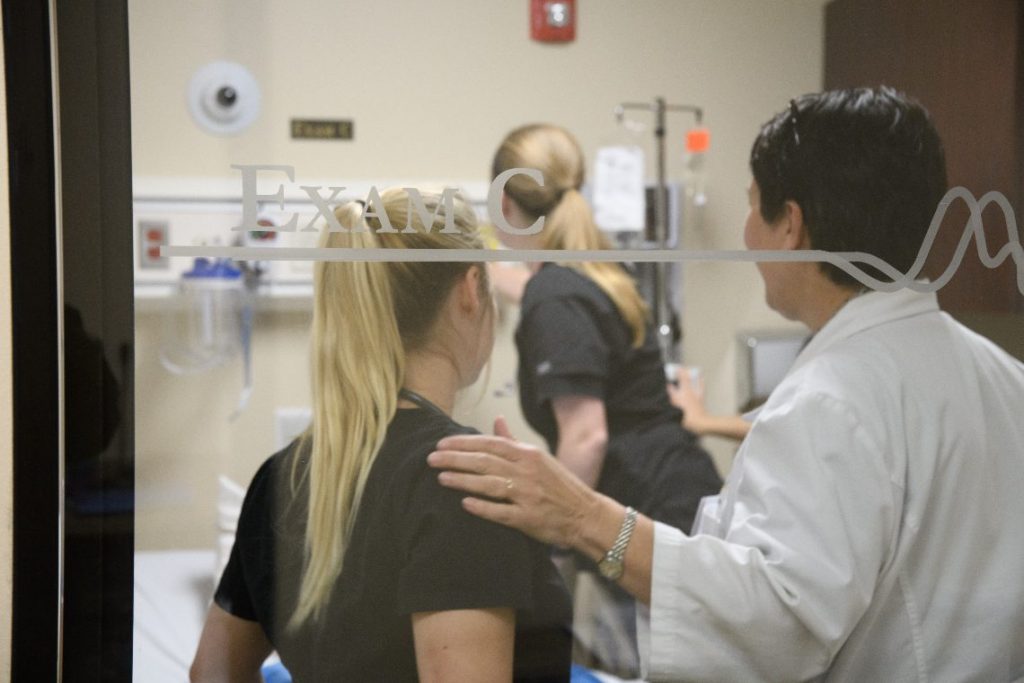 1. Talk to an Admissions Counselor
If you're ready to discuss your academic qualifications and nursing career goals to determine if you're a good fit for our program, you can kick off the admissions process by completing the form on this website. We will connect you with an admissions counselor who will serve as your main point of contact throughout the rest of the admissions process. They'll be there to help and support you, and they know all the ins and outs of the program. It's during this conversation you'll have the chance to have all your questions answered and receive more details about the program admissions requirements.
2. Make an Academic Plan
Once your admissions counselor determines your eligibility for our ABSN program, they will work with you to design a plan to ensure you meet your target start date goal.
3. Complete Accelerated Bachelor of Science in Nursing Prerequisites
While our ABSN program doesn't require you to have any prior healthcare experience to apply, you must meet certain academic requirements as well as complete prerequisite courses to ensure you have a solid foundation prior to beginning ABSN nursing courses. Your admissions counselor will help you register for any prerequisite courses, then check in to help you stay on track to pass these courses.
4. Take the Health Education Systems, Inc. Admissions Assessment Exam
To be admitted into our accelerated nursing program, you must take all five component tests of the HESI Admission Assessment exam — reading comprehension, vocabulary, grammar, math, and anatomy and physiology.
5. Apply to Nursing School
With all the above steps finished, you're ready to complete the ABSN program application.
Contact us to learn more about our ABSN admissions process.