About Harding's School of Nursing
Harding University's Carr College of Nursing, founded in 1975, holds a legacy of preparing quality nurses. Graduates of Harding nursing school are in demand, not just in the great state of Arkansas, but nationally.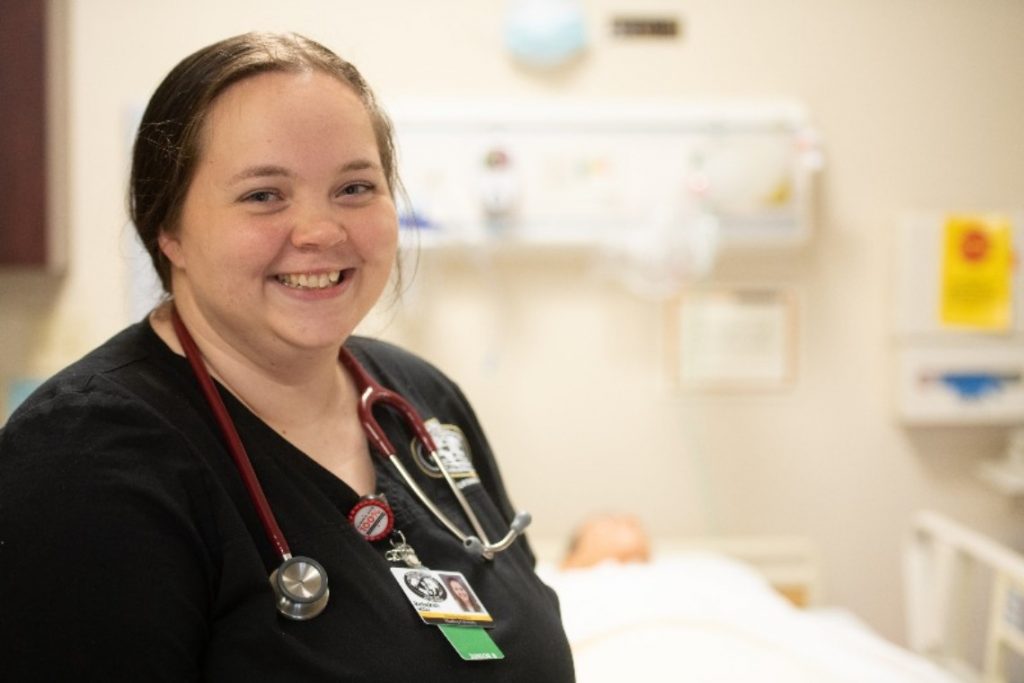 Students looking for a challenging and exciting profession and endless career opportunities will find just that in Harding's accelerated Bachelor of Science in nursing program.
We offer a myriad of highly respected, accredited undergraduate and graduate programs that maintain high academic and professional standards.
Through our accelerated and traditional Bachelor of Science in nursing tracks, Family Nurse Practitioner program and Master's Entry into Professional Nursing program, we empower you to start on the path toward achieving your academic and career goals — all taught from a Christ-centered worldview.
The Carr College of Nursing's mission statement is "Developing Nurses as Christian Servants." That mission echoes throughout all classroom and clinical experiences. If you are called to help others, Harding University is ready to help you reach your full potential toward a career in service as a nurse.
Harding University takes a supportive approach to education, while challenging nursing students to step out of their comfort zones. As a Harding nursing student, you can count on a top-notch professional education rooted in an understanding and philosophy of life consistent with Christian ideals.
The nursing faculty at Harding consists of dedicated, knowledgeable individuals ready to help students become the best nurses they can be through service leadership, scholarship and preparation for the field. The Carr College of Nursing consistently touts a first-time NCLEX pass rate of 98.8% among graduates of our traditional BSN ground programs (five-year average, 2017-2021).
Contact our admissions team today to find out how to accelerate your future as a nurse through our ABSN program.