Northwest Arkansas ABSN Site
Arkansas houses a growing health care community. Nurses in Northwest Arkansas earn comfortable salaries, have flexible schedules and help remedy the nursing shortage by giving patients the lifesaving care they need.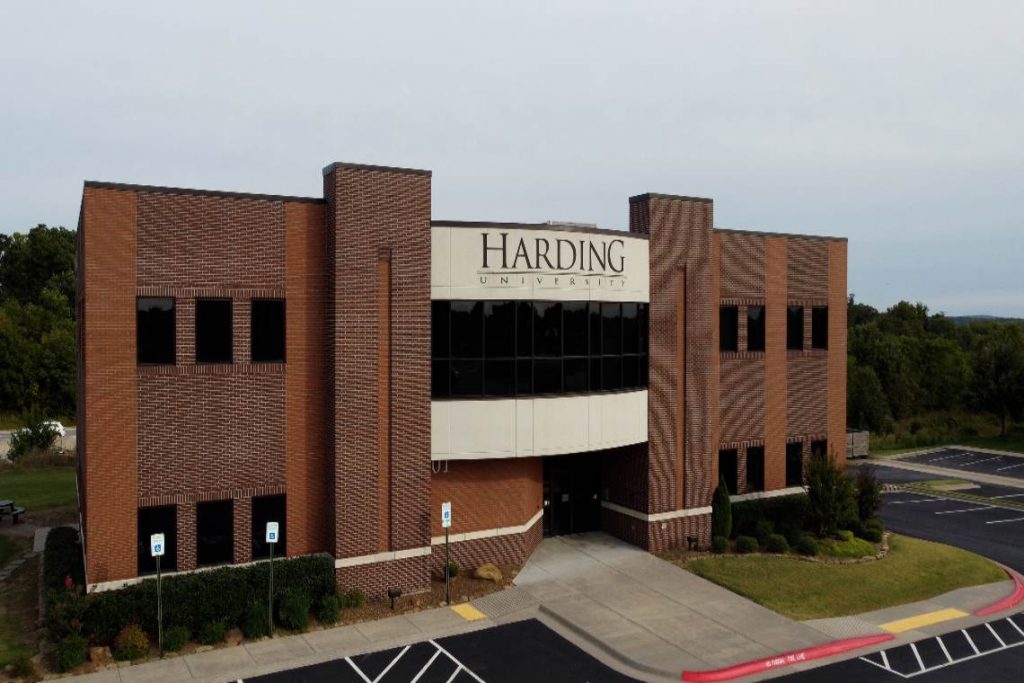 Accelerated Bachelor of Science in Nursing Program Site
Harding ABSN students participate in nursing skills and simulation labs multiple days each week at our Harding University ABSN program site:
901 S 52nd St.
Rogers, AR 72758
 Health Care in Northwest Arkansas
As a nursing student at Harding, you can pursue alternative nursing careers and enjoy the benefits of having a nursing degree, such as helping others in diverse situations.
Why become a nurse in Northwest Arkansas? The list of reasons to earn a Bachelor of Science in nursing in the Natural State is long, but one notable fact is that registered nurses are in high demand. The state projects a 13.5% increase in the employment of RNs from 2018-2028. So if you're wondering if a Bachelor of Science in nursing is worth it, the answer is a resounding "Yes!"
Additionally, the Harding ABSN track works with top health care facilities in Arkansas for clinical rotations, including:
Mercy Hospital Northwest
Vantage Point Behavioral Health Hospital
Arkansas Children's Hospital
Area Attractions
The Harding ABSN learning site is located in Northwest Arkansas. While you're studying to become a nurse, you'll be in the fastest growing area of the state. From beautiful outdoor trails and hikes to city lights, there's something for everyone in Northwest Arkansas.
The closest cities are Fayetteville, Springdale and Bentonville — all are excellent places to get outside, grab a bite or tour a museum.
The region is home to a variety of attractions and scenic byways, including:
Botanical Garden of the Ozarks
Fayetteville Farmers Market
The Old Post Office
Clinton House Museum
Arvest Ballpark, home of Arkansas Naturals baseball team
Ozark Highlands Nature Center
Parsons Stadium, home of Rodeo of the Ozarks
Fitzgerald Mountain
Arkansas & Missouri Railroad
Crystal Bridges Museum of American Art
Moving to Arkansas
If you need to relocate to enroll in our ABSN program, Northwest Arkansas is a wonderful place to call home. From a bustling health care community to a hometown food and arts scene, you'll love discovering all that Arkansas offers.
Moving to Arkansas is made easier by the abundant transportation options available. Not only is getting around Northwest Arkansas easy, but having family visit from out of state is also a breeze.
Contact us to learn more about what it's like to study nursing in Arkansas.