Nursing School vs. Medical School
Each blog post is dated and contains accurate information as of that date. Certain information may have changed since the blog post publication date. If you would like to confirm the current accuracy of blog information, please visit our ABSN overview page or contact admissions at (877) 505-2276.
Deciding on nursing school vs. medical school depends on many factors, including the time, money and energy you're willing to dedicate. You'll also want to consider the job outlook for both occupations, the time you get to spend with patients and the benefits that becoming a nurse offers.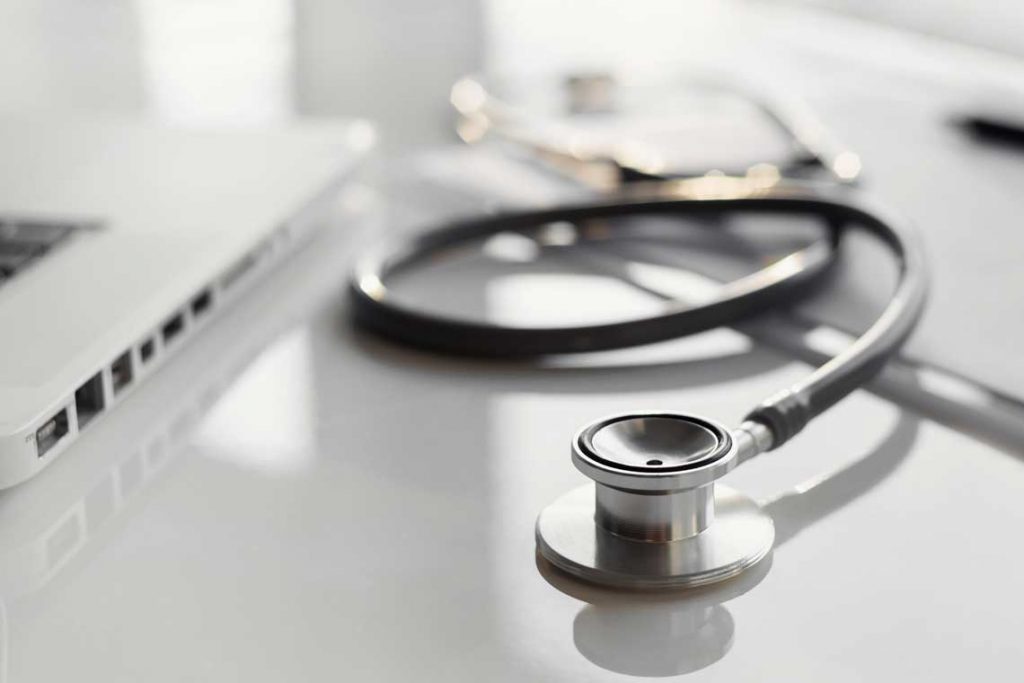 If you feel called to help people, you might be trying to decide between nursing school and medical school. Both health care careers aim to provide life-saving care for those who need it. Both medical and nursing students are working to provide people with the care they need and leading lives of service. However, each career has its own nuances, benefits and drawbacks. Depending on your personality and goals, one may be a better fit than the other.
Deciding between nursing and medical school hinges on figuring out which method of care you are most interested in and which areas align most closely with your personality to set you up for success. If nursing is your calling, you can earn your degree in as few as 16 months through Harding University's accelerated Bachelor of Science in nursing program.
Models of Care for Nurses and Doctors
Many of the differences between nurses and doctors revolve around the specific models of care used in each profession. Nurses and doctors bring unique talents to the table while working together to ensure every patient receives the best treatment possible.
Both professions play equally important roles in providing primary care to patients. However, the way nurses and doctors care for patients differs significantly. When deciding between the two careers, focus on figuring out which style of care resonates most with you.
Medical School
Under the medical model of care, doctors and physician assistants typically prioritize identifying and treating symptoms through a clinical lens.
Although it's slowly becoming more mainstream for doctors to offer care with a broader view of health and sickness, they still primarily focus on resolving the patient's current health condition.
You might be reading this and thinking that, of course, a doctor should focus on resolving a patient's symptoms. While that is true, a physician's regimented medical model of care focuses more on cut-and-dry problem-solving rather than the holistic approach nurses take.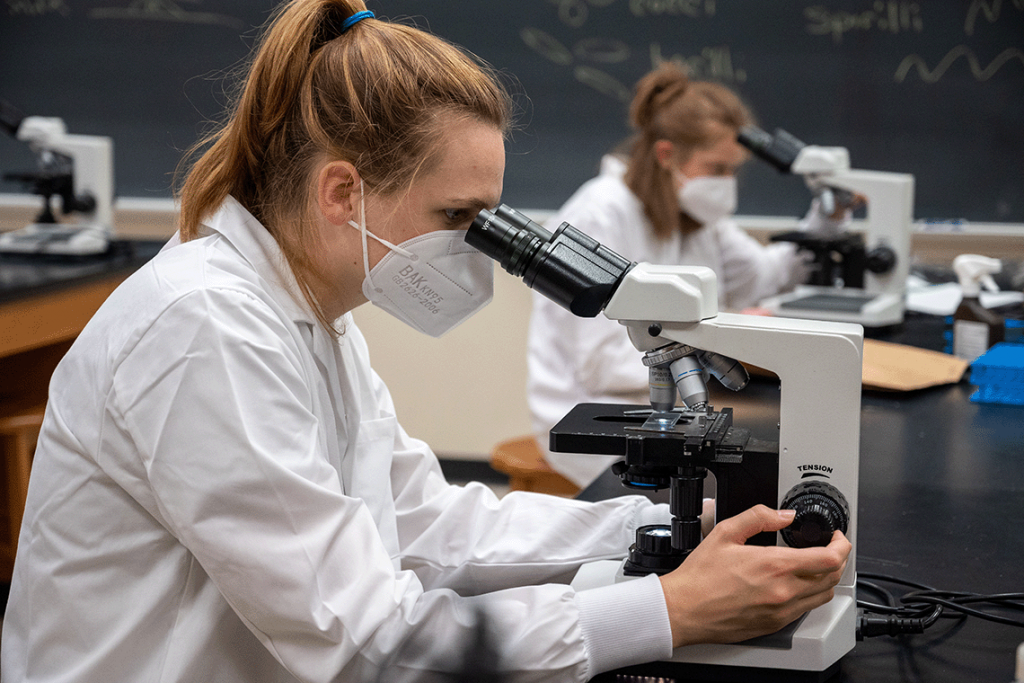 Another difference between these two paths is that the road to becoming a physician is much longer than the road to becoming a nurse. Medical school typically requires at least eight years of education, earning bachelor's and medical degrees, plus three to nine years in residency.
Because of the difference in educational requirements, doctors typically earn a much higher salary than nurses.
According to the U.S. Bureau of Labor Statistics, earnings for physicians and surgeons are among the highest of any career, with an average salary of $208,000 per year.
While that salary is enticing, the job outlook for doctors isn't as promising as it is for nurses. Positions in this field are slated to grow only 3% over the next ten years, slower than the average for all occupations.
Even so, the BLS predicts that 23,800 jobs for physicians and surgeons will open each year, on average, over the next decade as the current holders of those positions retire.
Nursing School
While medical school requires a significant time commitment, accelerated nursing programs like ours at Harding allow you to graduate in as few as 16 months. Our hybrid approach to education combines online coursework with skills and simulation labs and clinical rotations. Nursing is the obvious choice if you're seeking a fast transition to your new health care career.
Additionally, in contrast to the medical model of care, nurses emphasize a comprehensive approach to care. Nurses give patients tailored, personal treatment using a holistic approach that considers the patient as a whole. Nurses take lifestyle, career, fitness, personal history and goals into account when caring for each patient.
Nurses also typically spend more time with patients than physicians, and nurses are often the first health care workers to notice changes in a patient's condition.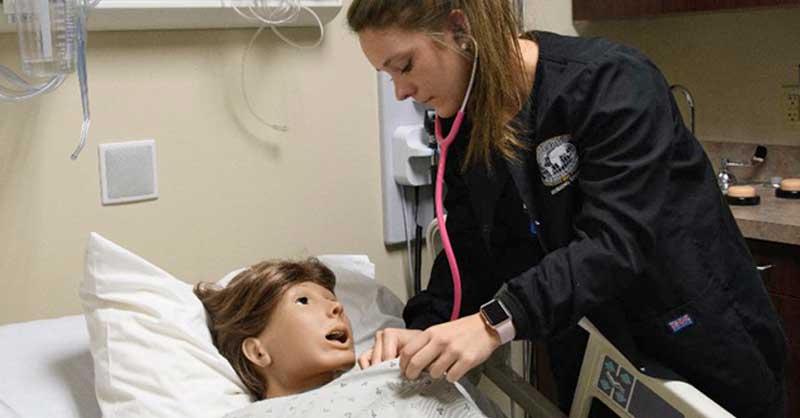 Why You Should Choose Nursing
While medical school is a noble endeavor, nursing offers many perks that becoming a doctor doesn't. Let's take a deeper look at three reasons why you should become a nurse.
1. Time and Money
When it comes to returning to school to become a health care professional, two major factors to consider are the time and money you'll be dedicating to education. These two factors go hand-in-hand, as the amount of time you spend in school directly impacts how much you pay to earn your degree.
As we outlined above, it takes at least eight years to earn the degrees needed to start your residency as a doctor. That means eight years of tuition, books, housing and other fees. It also means eight years of trying to schedule family events and time with friends around school.
In comparison, you can earn your BSN through a traditional nursing program in half that time. But, if you have at least 64 college credits, you can leverage them into a BSN through Harding University's ABSN program and finish in as few as 16 months. You can earn your nursing degree and graduate prepared to take the NCLEX and become a registered nurse in fewer than two years. That educational timeline is simply not possible if you decide to become a physician.
2. Nurses Spend More Time with Patients
Consider your most recent visit to the doctor. Most likely, a nurse was the first person you encountered after checking in at the front desk. They probably engaged in what appeared to be casual chat while examining your vital signs and inquiring about your health. But that small conversation wasn't meant only to make you feel at ease or break the awkward quiet.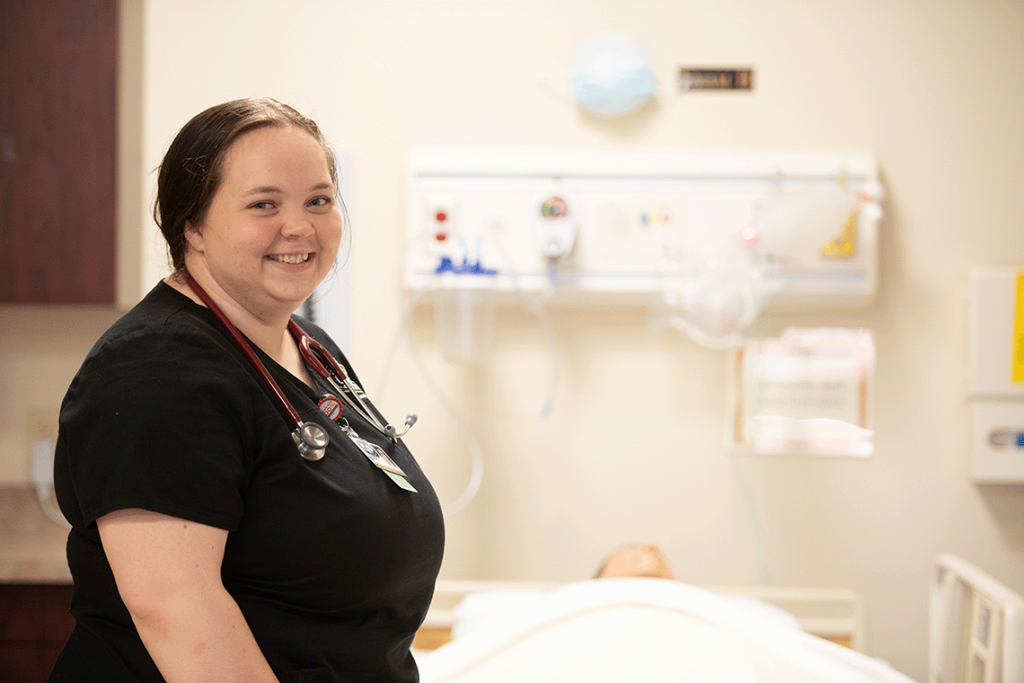 Registered nurses know that spending time getting to know patients may help them learn critical information about their patients' health. When patients trust their nurses, they are more inclined to divulge important details. Nurses often come back to see patients after the doctor finishes to help patients check out and review any medications or treatment plans the doctor recommends.
Nurses spend even more time with patients when they are in the hospital. In a recent study, nurses accounted for almost 86% of the time that intensive care unit patients spent with at least one health care professional, whereas physicians accounted for only 13%. The time spent with nurses was much greater during overnight hospital stays.
3. Nurses Are More Trusted
The face-to-face time nurses give patients may be one reason that nurses have been ranked in the top spot of Gallup's annual poll of most trusted professions. Nurses have held the No. 1 spot for 20 consecutive years. In the results for 2023, 79% of Americans said nurses have high ethical standards, while 62% of Americans said the same about medical doctors, ranking them second.
The Benefits of a Career as a Nurse
When deciding between medical school and nursing school, it's important to consider these three benefits that a career as a nurse can bring.
1. Job Security
The job outlook for nurses is positive, according to the BLS. Employment of registered nurses is slated to grow 6% from 2021 to 2031, with about 203,200 openings for RNs projected over the next 10 years. One reason BSN-prepared nurses are in demand is to close the gap in the national nursing shortage. As a nurse, you'll be working to fill spots in hospitals that need your expertise.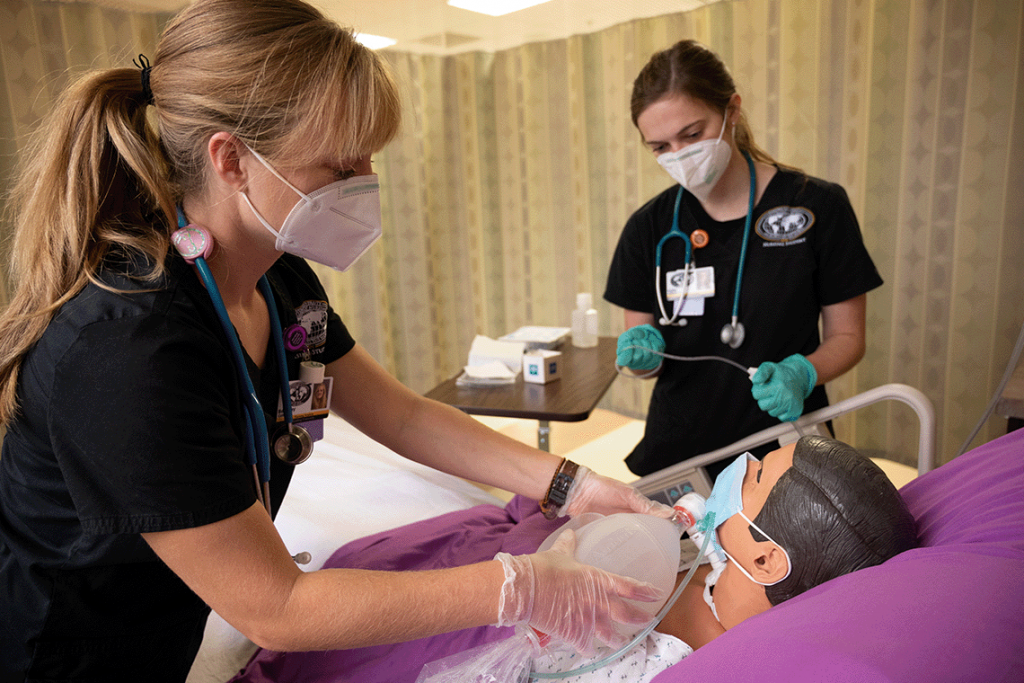 2. Comfortable Salary
While the salary for a physician is substantial, the typical salary for a nurse is still comfortable. The average yearly pay was $77,600 in May 2021, according to the BLS. You can increase your income significantly if you choose to advance your nursing degree or attain specialty certifications.
3. Career Advancement Opportunities
Earning a BSN from Harding University allows you to pursue advanced positions if you want to level up after working as a registered nurse. With a BSN, you'll be eligible to apply to a Master of Science in nursing program, empowering you to pursue a career as a nurse practitioner.
An NP has many of the same duties as physicians and often works in conjunction with them; however, the MSN degree is typically only a two-year program. In some states, NPs may need oversight by a doctor to prescribe medication. Other advanced nursing careers include working as a nurse midwife, clinical nurse specialist or nurse anesthetist.
Start Your Nursing Journey Today!
Now that you know all the benefits of nursing and medical school, there is no better time to pursue your dream career as a nurse. Contact Harding University's admissions team today and ask about our 16-month ABSN program!