How Long Is Nursing School?
If you're thinking of becoming a registered nurse, you've likely asked the questions, "How long is nursing school?" and "Is it possible to graduate in less than four years?" Every student's path is unique, but here, you'll discover how long nursing school typically takes based on different starting points.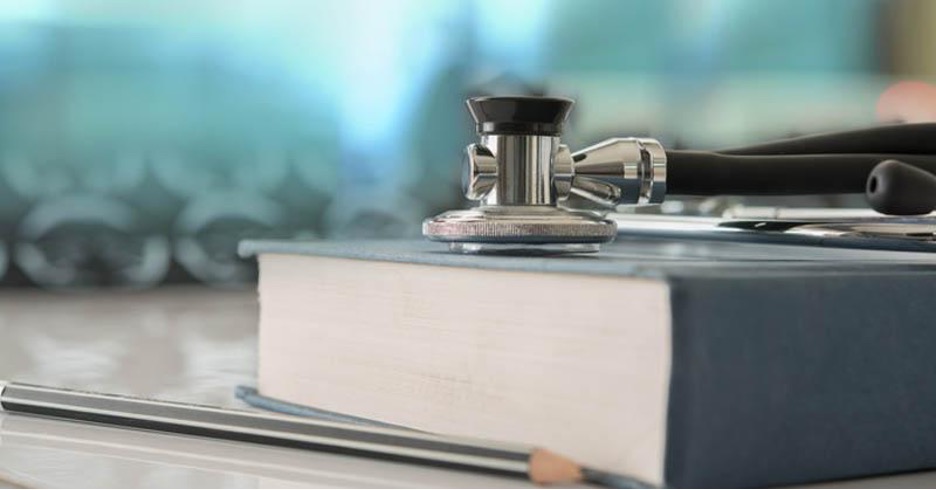 Looking for a meaningful, rewarding career that allows you to help people? Consider becoming a registered nurse. As an RN, you will help your patients recover from acute conditions, manage chronic diseases and learn how to make lifestyle decisions that support overall wellness. Plus, you can choose from a wide range of nursing specialties — from pediatrics to oncology and many more.
Your journey toward your dream career begins with nursing school. But how long is nursing school, exactly? There is no universal education path for nurses; it all depends on your starting point. The time it takes to finish nursing school depends on your prior education and class schedule.
At Harding University, an admissions counselor can review your situation to determine whether you are eligible for our accelerated Bachelor of Science in nursing program, available to students who previously completed non-nursing credits. If you qualify, you can earn your Bachelor of Science in nursing in less time than a recent high school graduate entering a traditional four-year BSN program.
How Long Is Nursing School with an Associate Degree?
Any discussion of the question, "How long does nursing school take?" should include some notes on associate degrees. An associate degree is a full-time, two-year program. It's possible to become an RN with an associate degree in nursing and a passing grade on the licensure exam. If you previously earned a non-nursing bachelor's degree, you might be tempted to return to school to earn an ADN in less time than it would take to earn a traditional four-year BSN.
However, doing so might not be in your best interest because health care employers have a strong preference for hiring BSN-prepared nurses. An ADN simply doesn't offer the same deep dive into nursing theories as a BSN, nor does it offer nearly as much hands-on experiential learning. You also have fewer opportunities for clinical rotations, which are essential for enabling future nurses to practice and provide direct patient care under supervision.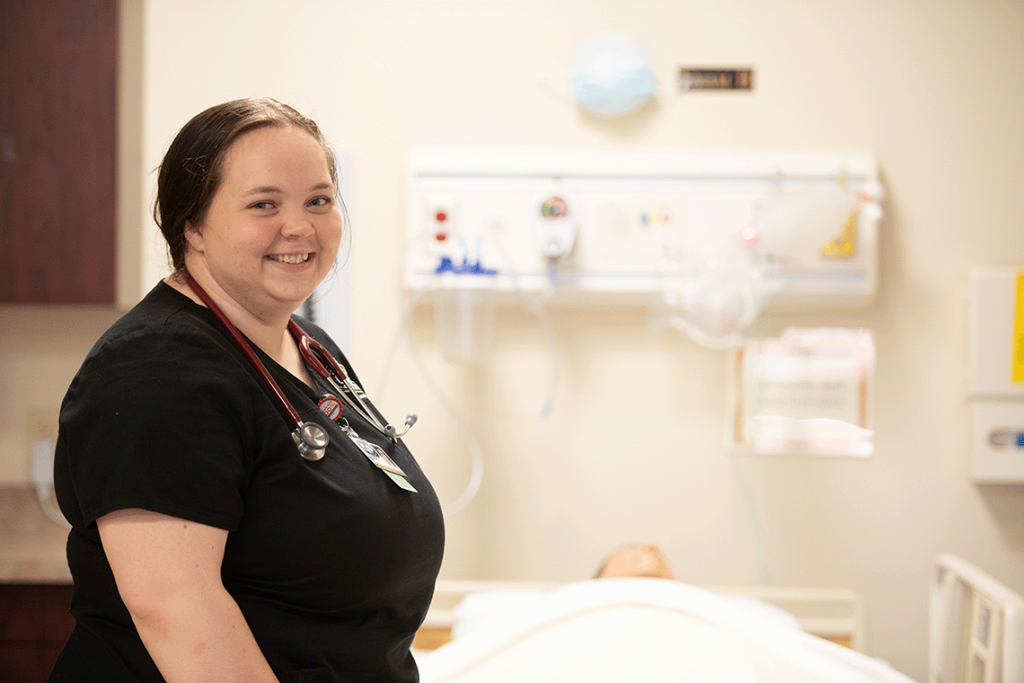 In addition, ADN-prepared nurses are not eligible to pursue advanced nursing opportunities such as becoming advanced practice registered nurses unless they return to school to earn a BSN followed by graduate education. In short, BSN-prepared nurses have far more opportunities available to them. Even more notably, they can provide a higher standard of care to their patients, leading to more favorable patient outcomes.
So while it is possible to become an RN with an ADN in about two years, the preferable option is to earn a BSN. However, if you previously earned an associate degree in a non-nursing field, you might be eligible to apply for an ABSN program provided you meet the prerequisites and credit hour requirements. If you enroll in an ABSN program, such as the one Harding University offers, you can expect to graduate in as few as 16 months.
How Long Does It Take to Earn a Bachelor's Degree in Nursing?
It depends! In many cases, recent high school graduates head straight to nursing school. These future nurses can generally expect to graduate in four years if they enroll in full-time classes. They don't automatically become nurses right after graduation, of course. They still need to pass the licensure exam and obtain state licensure before they can officially begin working as RNs.
However not everyone follows this particular path. If you're like many aspiring nurses, you went to college and earned a non-nursing degree, and you may have gained a few years of professional work experience after college. Then you realized that the field you entered didn't speak to you. You've decided you need a more meaningful career that allows you to make a real difference in people's lives.
If that describes you, it's not too late to work toward fulfilling your dream. Plus you might not need to apply for enrollment in a traditional four-year BSN program. You could use the non-nursing degree you already earned toward the prerequisites for an accelerated BSN program enabling you to earn your BSN in as few as 16 months.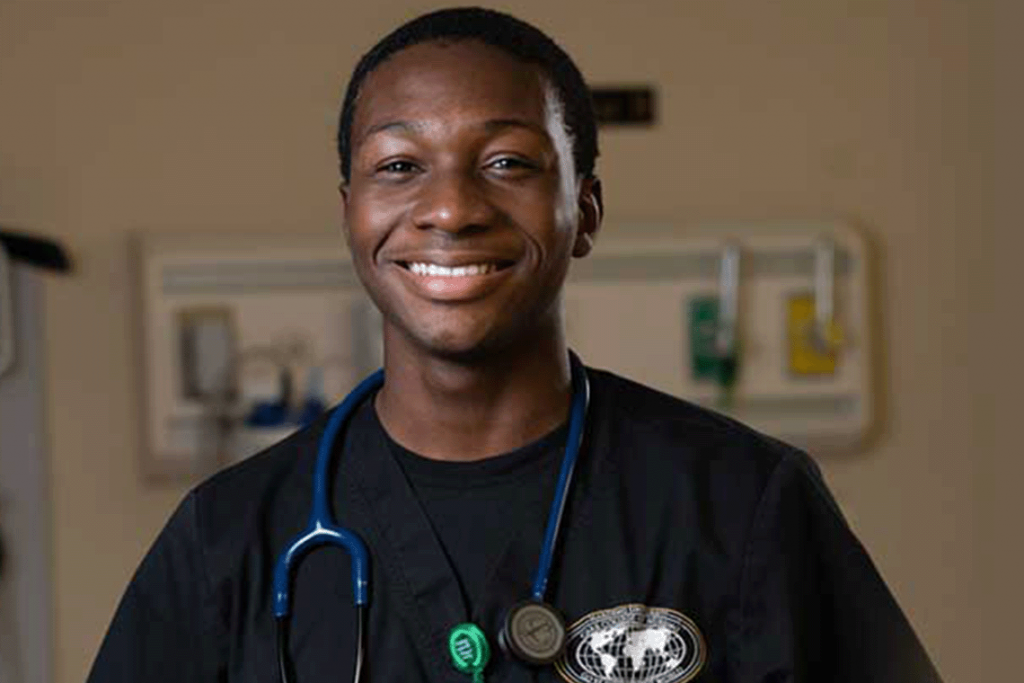 What If I Didn't Finish My Non-Nursing Degree?
People don't finish their bachelor's degrees for all sorts of reasons. Perhaps a family member became ill and you had to drop out of college to care for them, or you started a family of your own. Maybe you realized your chosen degree wasn't right for you. Whatever your reason for not finishing your non-nursing degree, you still have options.
The accelerated Bachelor of Science in nursing program at Harding University accepts applicants who didn't finish their non-nursing degrees and who otherwise meet the admissions requirements. If you completed at least 64 non-nursing credits, you might be eligible to apply even if you didn't finish your non-nursing bachelor's degree. You also must meet the prerequisite requirements, demonstrate at least a 2.5 cumulative GPA and pass the HESI Admission Assessment Exam.
If accepted into the ABSN program, you can expect a full-time schedule of classes over 16 months. With our hybrid approach, you can take nursing theory classes online. Students enjoy the flexibility of working on their degree from anywhere within driving distance of our program site in Rogers, Arkansas. You'll attend in-person experiential learning opportunities at our program site and complete clinical rotations at area health care facilities including Mercy Hospital Northwest and Arkansas Children's Hospital.
How Long Does the NCLEX-RN Exam Take?
Earning your BSN is the lengthiest step toward becoming a nurse. Once you have your degree, the next step is to take the NCLEX-RN exam. This national standardized licensure exam is offered year-round at testing centers nationwide including multiple sites in Arkansas.
BSN graduates typically take the exam within a couple of months of graduating. It's possible to take it later on, but you may want to take the test when your classes and clinicals are still fresh in your mind. After graduation, immerse yourself in studying, and then take the exam once you feel ready. The test is five hours long, including optional breaks, which count against your testing time.
Start Your Nursing Journey at Harding
Now that you know the answer to "How long does it take to finish nursing school?" you're probably eager to start your career path. Contact an admissions counselor at Harding University today to discuss applying for our Christian ABSN program in Arkansas.
Our hybrid accelerated BSN program will enable you to graduate in as few as 16 months, and we offer three start dates each year. Plus we offer a flexible format, blending online nursing theory classes with in-person experiential learning.