How to Become an RN in 5 Steps
Each blog post is dated and contains accurate information as of that date. Certain information may have changed since the blog post publication date. If you would like to confirm the current accuracy of blog information, please visit our ABSN overview page or contact admissions at (877) 505-2276.
The five steps to become an RN include deciding what you want out of a degree, finding an accredited accelerated nursing program, making the most out of nursing school, passing the NCLEX and searching for the right position.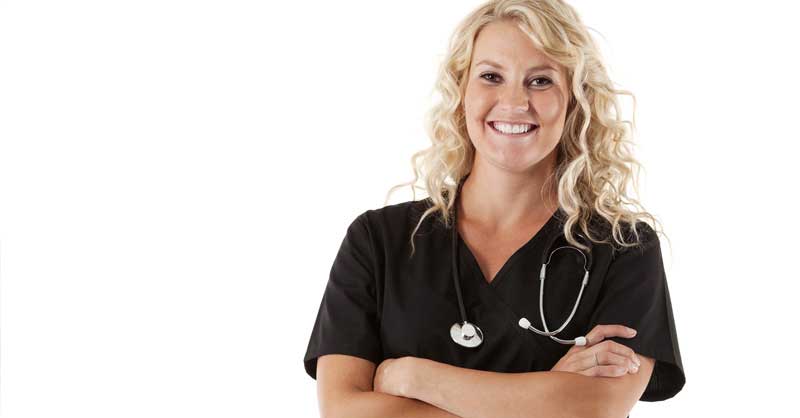 If you're interested in learning how to become an RN, you've come to the right place. No matter which path you take on your journey toward becoming a registered nurse, you'll first need to pursue a high-quality nursing degree. The Harding University accelerated Bachelor of Science in nursing (ABSN) program can help you do just that in as few as 16 months.
Although our program is an accelerated path toward nursing, no matter which program you choose, you can use these five steps to become an RN.
1. Decide What You Want Out of a Degree
There are pros and cons to earning an associate degree in nursing (ADN) or a bachelor's degree in nursing (BSN). However, no matter which you choose, you must still be prepared to sit for the National Council Licensure Exam (NCLEX-RN®) and find an entry-level registered nurse position upon passing it.
Understanding the difference between these two education options and what they have to offer is key to your future as a nurse.
Both degrees teach you the nursing competencies and provide you with hands-on clinical experience, but a BSN program delves more deeply into the field by emphasizing nurse leadership, research and public health. As a result, nurses with a BSN have a greater chance to rise through the ranks in their careers.
It's also important to consider that the healthcare industry is changing, and it seems to be favoring those who hold a BSN. In fact, an ADN could eventually become obsolete. In the past, it was typical for students to first attain an ADN as a quicker and more cost-effective method for entering the field.
Today, however, many health care organizations across the nation are lowering the number of nurses with associate degrees that they hire in favor of BSN-prepared nurses.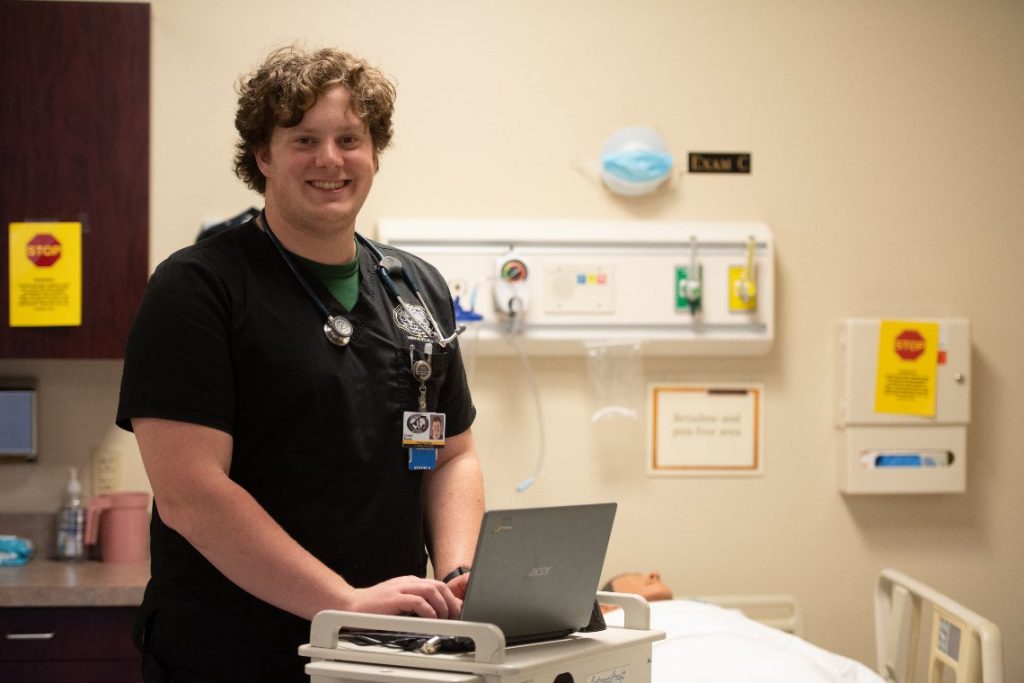 If you've already earned a bachelor's degree outside of nursing, it would benefit you to leverage your previous experience to earn a BSN via a second-degree accelerated nursing program like the one at Harding University. While an associate-level nursing education may be affordable, the advantages are only short term. A BSN will give you a better return on your investment and decrease the overall time you'll spend in nursing school. In fact, Harding's ABSN program takes as few as 16 months to complete.
2. Find an Accredited Program
Once you've identified a possible nursing program, it's crucial to confirm that it continues to hold accreditation from either the Commission on Collegiate Nursing Education (CCNE) or the Accreditation Commission for Education in Nursing (ACEN).
The distinction between the two independent accrediting organizations is that ACEN does not accredit LPN, diploma or ADN programs, but CCNE does. They both certify the quality and integrity of nursing schools, and Harding's 16-month ABSN curriculum is accredited by the CCNE.
3. Make the Most of Your Time in Nursing School
Our accelerated nursing program compresses a high quality nursing curriculum into 16 months. To keep up with the condensed curriculum, plan on studying between 40 and 60 hours per week. To succeed, it's important to stay organized and use your time effectively.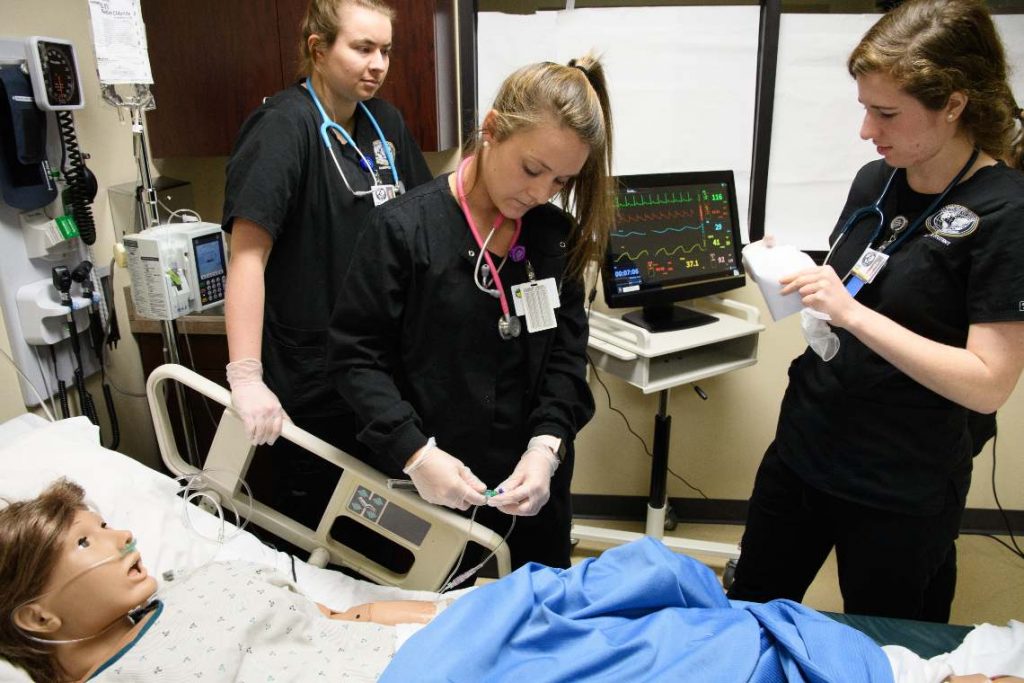 In addition to sharpening your organization and time management skills, clinical placements will challenge you to expand the nursing skills you'll learn during the lab portion of the ABSN program. You'll gain practical experience in a variety of clinical settings and explore a specialization to see what interests you.
Throughout the 16-month program, you'll interact with patients from all walks of life in disciplines such as:
Adult health
Community health
Mental health
Obstetrics
Pediatrics
It's crucial to network as much as you can throughout your clinical rotations if you want to make the most of these experiences. You never know who could be able to assist you in finding employment after graduation.
4. Pass the NCLEX-RN Exam
During your time in the ABSN program, you'll study and prepare for the NCLEX. Composed of 75 to 265 questions, the exam lasts until you demonstrate that you're a capable nursing candidate. Think of it this way: the fewer questions you answer incorrectly, the faster you'll finish the exam.
The NCLEX can include topics such as:
Promotion of health
Psychosocial and psychological integrity
Reduction of risk potential
Physiological adaptation
Maintaining a safe and effective environment
Management of care
Safety and infection control
Although you're not required to take the NCLEX immediately after graduating, it's a good idea to do so within two months of receiving your diploma so you have the crucial nursing principles top of mind.
5. Search for the Right Position
Once you pass the NCLEX and gain any additional licenses required by your state, you'll be ready to start working as an RN. You'll want to consider several factors, including the location you want to work in, your ideal shift schedule, and whether you are willing to relocate for a position. Keep in mind that if you do relocate, you'll need to research your new state's requirements and be sure to meet those as well.
Ready to Become an RN?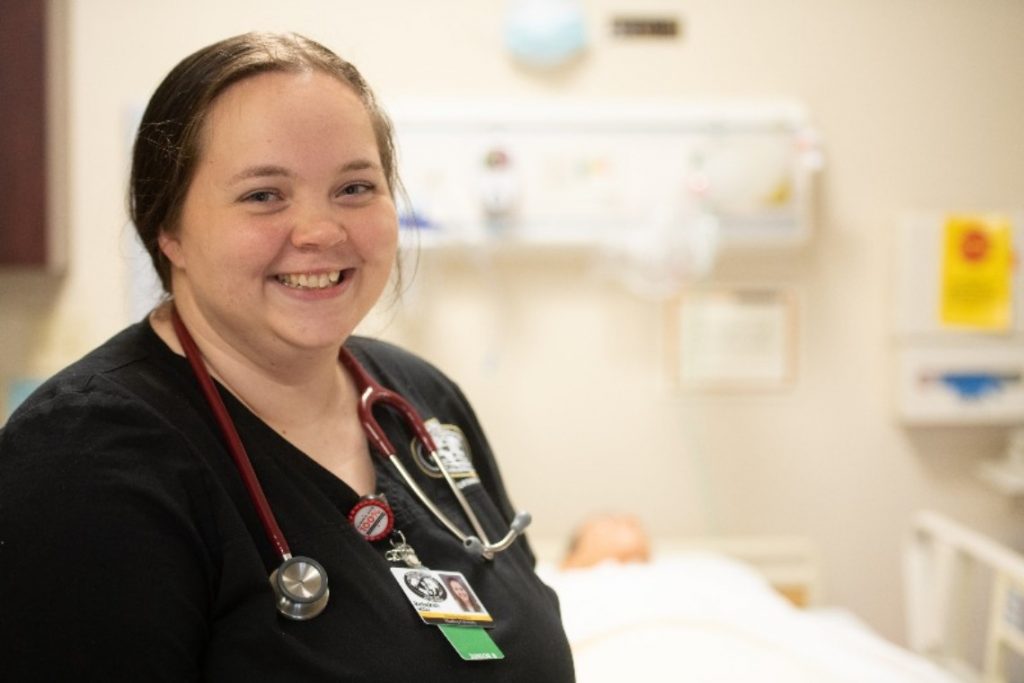 Now that you know how to become an RN, there's no better time to pursue your dream career as a nurse. Contact Harding University's admissions team and ask about our 16-month ABSN program today!