BSN Benefits
The long-term benefits of a Bachelor of Science in nursing (BSN) degree prove that pursuing your nursing education is the right move for your professional future.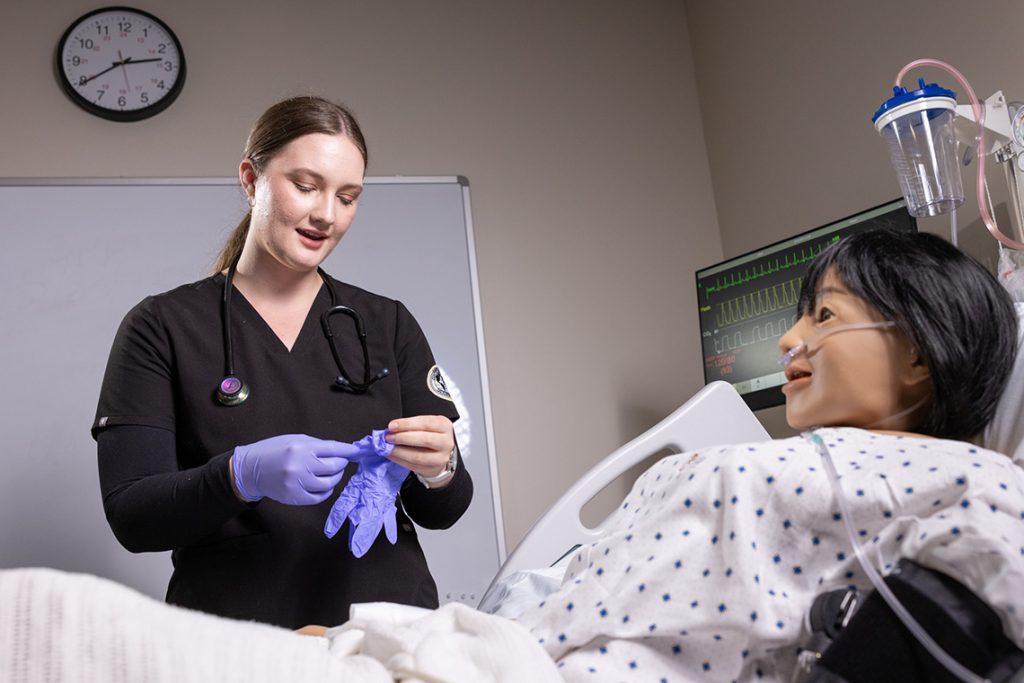 Unlike what you'll learn in an associate degree program, a BSN degree program like Harding University's ABSN dives deeper into complex nursing topics, research, management and community health. As expected, this education comes with more opportunity.
With a BSN, you'll stand to gain more of the following:
Respect
BSN-educated nurses improve patient outcomes, and health care leaders are continuing to recognize their efforts. More than ever before, BSN-prepared nurses are now being empowered to make more critical care decisions.
BSN degree programs help students develop and implement key critical thinking and leadership skills, which earn them respect from health care leaders.
Research suggests that the more BSN-prepared nurses that hospitals have on staff, the lower their patient mortality rates and health care costs and also the shorter their average patient stays. BSN-prepared nurses are in-demand and respected because of these impacts.
High Demand Occupation
The need for quality registered nurses is consistently high. As the population ages and as established nurses retire, health care industry positions must be filled nationwide. A BSN from Harding University is a great way to put your best foot forward as a marketable, knowledgeable and confident nursing candidate.
Earning Potential
As a registered nurse who holds a BSN, your skillset will be in-demand. In fact, BSN-educated nurses have higher earning potential than their ADN-educated counterparts. The average salary for an AND nurse is $69,000, while a BSN-educated nurse may earn on average $84,000 annually, according to PayScale.
The annual mean wage for all registered nurses in Arkansas was $65,810 as of May 2021, according to the Bureau of Labor Statistics.
Career Mobility
Another valuable perk on our list of BSN benefits is that a BSN degree can provide the first step for advanced nursing degrees that are required for high-paying nursing roles such as the following:
Nurse anesthetist
Forensic nurse
Nurse midwife
Nurse practitioner
Contact us to learn more about BSN benefits.