RN vs. BSN: What's the Difference?
Each blog post is dated and contains accurate information as of that date. Certain information may have changed since the blog post publication date. If you would like to confirm the current accuracy of blog information, please visit our ABSN overview page or contact admissions at (877) 505-2276.
An RN is a registered nurse, while a BSN is a Bachelor of Science in Nursing degree. The main difference between them is that one is a professional, while the other is a degree.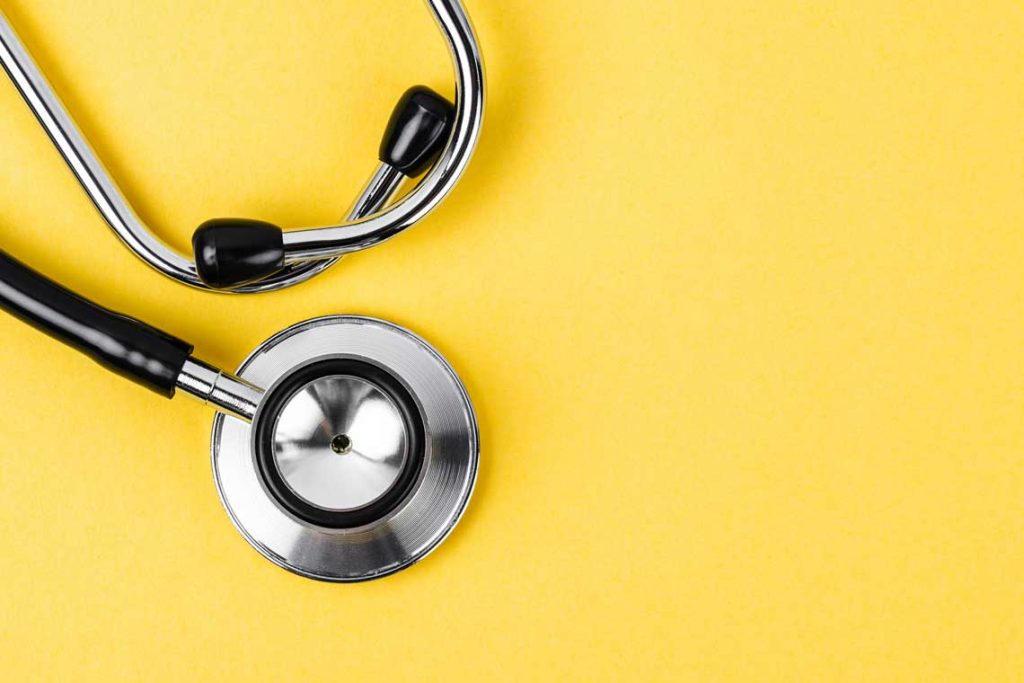 If you are considering heading back to school for a career switch to become a nurse, you may encounter unfamiliar nursing terminologies. What is a RN? What is a BSN? And what's the difference between a RN vs. BSN? You will find all of those answers here, along with helpful guidance for planning your career pathway.
The health care field offers numerous possibilities, and at Harding University, you can begin your journey toward a meaningful career. If you have prior non-nursing college education, you may qualify to apply for our accelerated Bachelor of Science in nursing (ABSN) program, which allows you to earn your Bachelor of Science in nursing (BSN) in as few as 16 months.
What is a RN?
So, what's the difference between RN and BSN acronyms in the health care domain? A RN refers to a person whereas a BSN is an academic credential. A RN is a registered nurse — someone who has earned a nursing degree, passed the National Council Licensure Examination (NCLEX-RN) and obtained a nursing license.
What is a BSN?
BSN stands for Bachelor of Science in nursing. It is a four-year degree that encompasses a blend of classroom instruction, skills labs and clinical rotations. BSN students study a comprehensive curriculum covering topics such as human anatomy, pathophysiology, human development and mental health.
In skills labs, they develop clinical skills through nursing simulations using medical manikins. Moreover, students gain hands-on experience during multiple clinical rotations at partner institutions where they provide patient care under close supervision.
Upon successful completion of the BSN program, graduates can apply to take the NCLEX-RN licensure exam, which, when passed, enables them to apply for state licensure as a nurse.
As previously noted, the BSN is traditionally a four-year program. However, nontraditional students can earn a BSN in as few as 16 months. For example, if you have already completed at least 64 college credits in a non-nursing field, you may qualify for enrollment in Harding's ABSN program. This accelerated program builds on your non-nursing education allowing you to earn a nursing degree much sooner than the traditional route.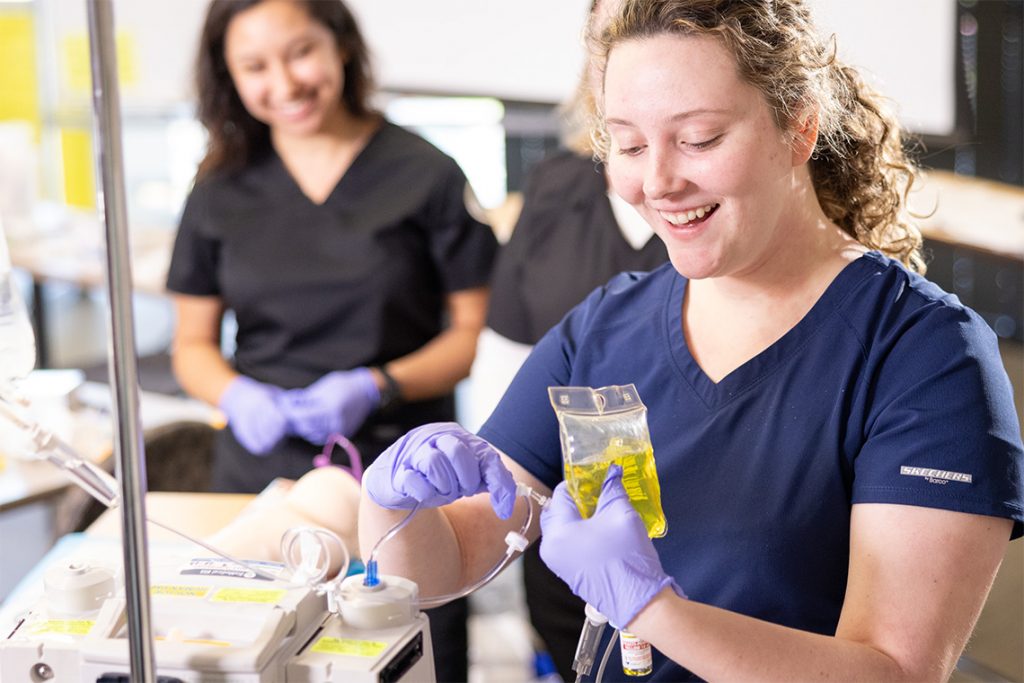 What's the Difference Between RN and BSN?
It's difficult to compare and contrast a RN vs. BSN as the former refers to a person and the latter to a degree. A BSN can lead to you becoming a RN, but it's important to remember that earning a nursing degree is just the first step. Upon graduating from your BSN program, you will need to pass the NCLEX licensure exam to obtain a nursing license in your state, and afterward, you must regularly complete continuing education courses to keep your license active.
ADN RN vs. BSN RN
Although many RNs hold a BSN, earning a BSN is not the only pathway to becoming a nurse. In lieu of a BSN, some nurses hold an Associate Degree in nursing (ADN). Here is a closer look at the differences and similarities between an ADN-prepared RN and a BSN-prepared RN.
Educational Requirements
Currently, aspiring nurses are required to earn either an ADN or a BSN before they become eligible to take the NCLEX-RN licensure exam and begin working as a nurse. Both degrees share similarities such as classroom coursework, labs and clinical rotations. However, a BSN program goes into greater depth with its curriculum. Being a longer and more rigorous program, the BSN degree prepares future nurses by imparting more extensive nursing knowledge and clinical skills.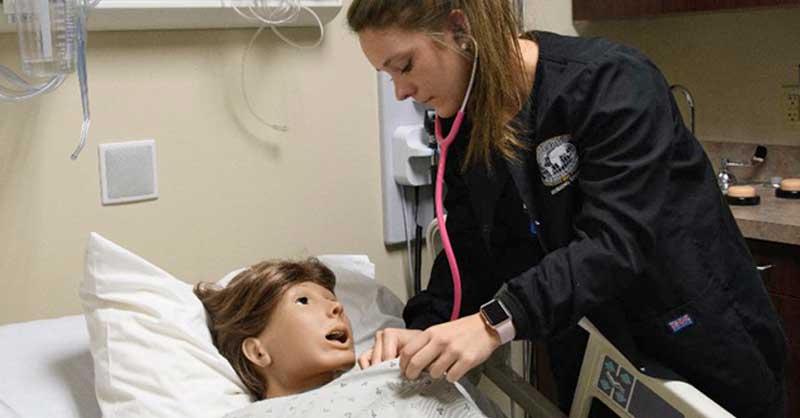 The admissions requirements for ADN and BSN programs are fairly similar although you'll find differences from one school to the next. In general, students applying to either program are expected to have a high school diploma and meet minimum GPA requirements. Additionally, students are typically asked to submit documentation such as a personal statement and official transcripts. An interview may be conducted as part of the admissions process either as a requirement or recommendation.
Educational Timelines
As previously mentioned, the primary difference between an ADN and a BSN is the timeline to completion. An ADN program typically requires two years to complete while a BSN is a four-year degree.
The faster timeline of the ADN program may attract some aspiring nurses who wish to enroll in this program instead of a BSN program with the goal of entering the workforce sooner. However there are drawbacks, such as potential limitations in career advancement, as employers often prefer nurses who have undergone the more rigorous curriculum of the BSN program.
It is important to note that while a BSN is traditionally a four-year degree, you do not necessarily need the full four years to earn it. At Harding, our hybrid accelerated BSN program allows qualifying students to earn their BSN degree in as few as 16 months.
Admission to Harding's ABSN program requires a minimum of 64 non-nursing, transferable credit hours. Our ABSN program works by building on your prior college education to create an accelerated timeline. With the possibility of graduating in as few as 16 months, you could potentially earn your BSN degree in less time than it would take to complete an ADN program.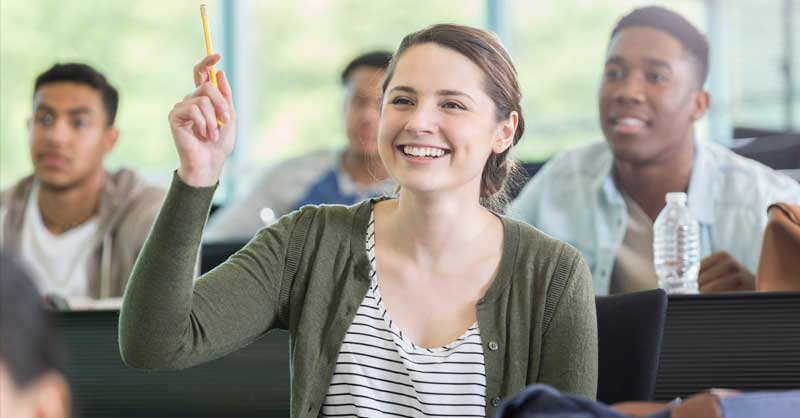 Career Outlook
Generally speaking, a person's level of education plays a crucial role in building a strong foundation for future success. It's no secret that career outlook is one of the most significant differentiating factors between an ADN RN vs. BSN RN. For years nursing organizations, nursing executives and other key stakeholders have advocated for an increase in the number of BSN-prepared nurses compared to ADN-prepared nurses.
Notably Magnet hospitals, renowned for their clinical excellence, have taken a step forward by requiring all their hired nurses to hold a BSN. Similarly, the Veterans Administration (VA) now requires a BSN as the minimum educational qualification for hiring or promotion.
Health care employers nationwide recognize that BSN-prepared nurses are better equipped to provide excellent clinical care. Consider the following findings compiled by the American Association of Colleges of Nursing (AACN):
A 10% increase in the number of BSN-prepared RNs in a hospital department is associated with a 10.9% reduction in patient mortality.
If BSN-prepared RNs provide at least 80% of the care in hospitals, patients experience lower readmission rates and shorter hospital stays.
Hospitals with a higher proportion of BSN-prepared RNs have patients who encounter lower rates of congestive heart failure mortality, postoperative deep vein thrombosis (DVT) and decubitus ulcers.
Hospitalized cancer patients undergoing surgery tend to have better outcomes when cared for by BSN-prepared nurses.
In short, as a BSN-prepared nurse, you would be better equipped to contribute to better patient outcomes and make a positive impact on the quality of care you provide.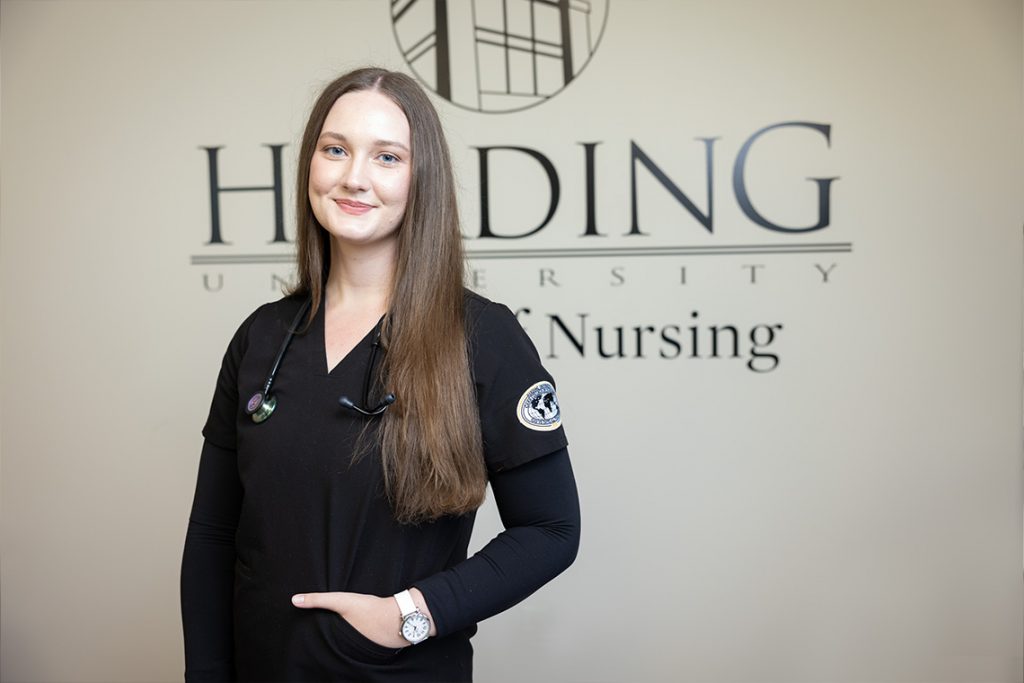 Career Advancement
Earning a BSN, whether through a four-year program or an ABSN program, also opens up greater potential for career advancement. Nurses who hold a BSN may be eligible to apply for graduate degree programs in nursing such as a Master of Science in Nursing (MSN) or a Doctor of Nursing Practice (DNP) paving the way for further career advancement. In contrast, nurses with an ADN often need to obtain a BSN before pursuing an advanced degree program; however, keep in mind that requirements may vary among schools.
One potential career move to consider is transitioning into a role as a health care administrator or manager, moving away from providing direct patient care. However, if your passion lies in providing direct patient care, you might pursue a specialization as an advanced practice registered nurse (APRN). This requires earning a graduate degree in nursing and obtaining an advanced certification.
Take the First Step Toward Becoming a Nurse Today!
ADN RN vs. BSN RN: Which is right for you? Only you can determine the answer to that question. However, if you find that the opportunities associated with a BSN align with your goals, consider earning your degree on an accelerated timeline at Harding University. Our friendly admissions counselors are here to assist you in navigating the ABSN program admissions requirements and process.
Take the first step toward your future today! Call us or complete our contact form to get started on your journey.