Jobs for Nursing Students: Should You Work While Earning Your Degree?
Is working while in nursing school possible? Yes, but it's not ideal, as an ABSN program is a full-time commitment. However, there are some jobs for nursing students that may be sufficiently flexible and relevant. These include monitor technician, phlebotomist, patient transporter, and medical transcriptionist.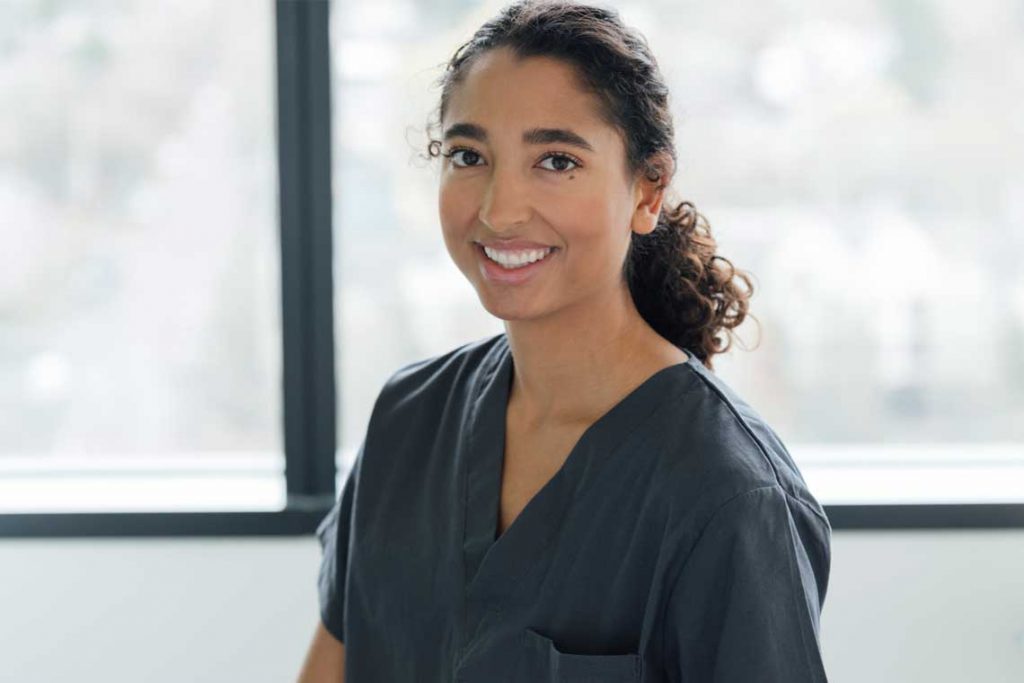 Is nursing school hard? Does it require a full-time commitment? Is working while in nursing school possible? These are common questions you may have as you consider pursuing a career in the health care field.
At Harding University, we understand nursing school is an investment in your future. It requires a considerable commitment of time and resources. That's why we're proud to offer extensive support services to our students. If you have prior non-nursing education and you're thinking of switching careers, you may be eligible to apply the credits you've already earned toward a nursing degree. The accelerated Bachelor of Science in nursing (ABSN) program can allow you to graduate in as few as 16 months. Talk to an admissions counselor today to find out if Harding is a good fit for you.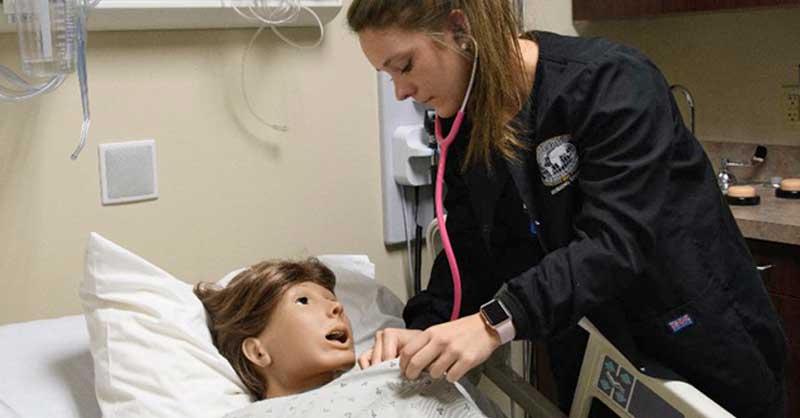 Is Working While in Nursing School Possible?
There are indeed jobs for nursing students. However, you should know that working while in nursing school isn't ideal. Nursing school, particularly an accelerated program, requires a full-time commitment. You'll spend long hours attending classes and labs, completing clinical rotations, studying and preparing for the NCLEX-RN (national licensing exam for aspiring registered nurses).
Whenever possible, it's best to rely on your financial aid to get you through nursing school. If you must consider working while in nursing school, you can look for part-time jobs for nursing students with a high degree of flexibility.
Highly Flexible Jobs for Nursing Students
Before pursuing a job while attending nursing school, it's important to get your priorities in order. You should prioritize classes, schoolwork and studying first. Then, see if you can fit some working hours around that schedule.
The best jobs for nursing students are highly flexible, require only part-time hours and are not mentally or physically demanding. Your part-time job shouldn't leave you so exhausted that it's hard to concentrate on schoolwork.
One type of job you might consider pursuing is gig work, such as being an independent contractor who provides rides via a rideshare app or shops for and delivers groceries on demand. Another avenue to explore is a part-time job that allows you to gain some practical experience in the health care field. Before considering gig work, check out some of the following jobs for nursing students.
Medical Interpreter or Translator
Patients who don't speak English or speak English as a second language often struggle to get the health care they need. Some patients might enlist an English-speaking family member or friend for help, yet this isn't always ideal, as non-medical professionals might struggle to translate complex medical concepts into another language. Instead, health care providers and organizations may turn to medical interpreters and translators familiar with medical terminology and a second language.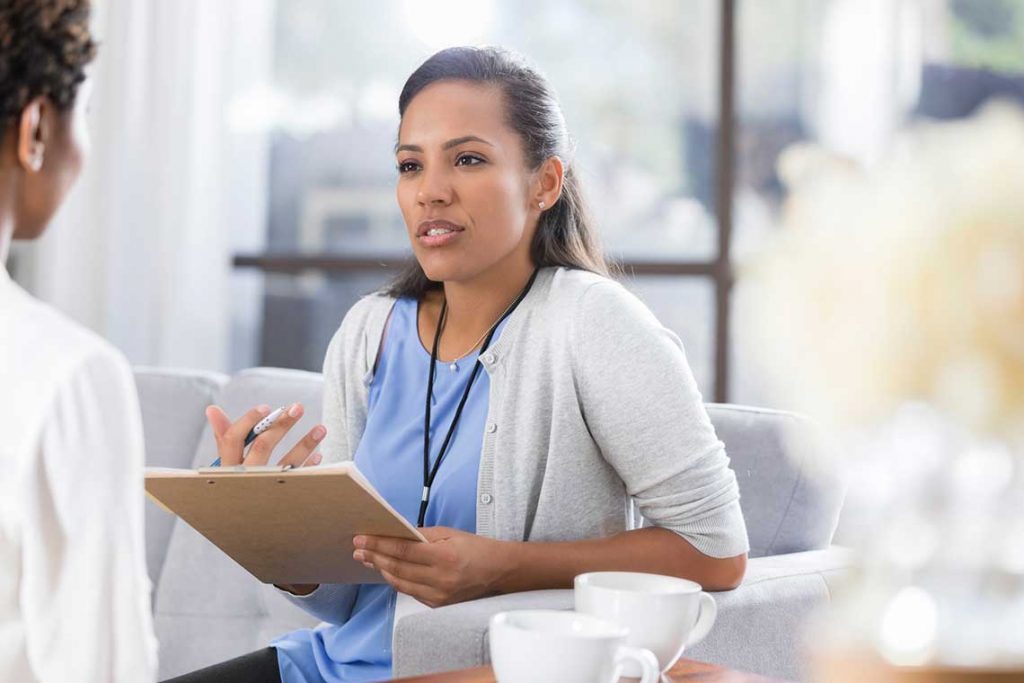 This job could be ideal for you if you speak another language fluently (including medical terminology) and are passionate about helping non-English-speaking patients connect to the care they need. A medical interpreter provides onsite or remote services to patients and their providers. In contrast to a medical interpreter, who provides spoken word services, a medical translator is responsible for translating written materials. For example, travelers may need to have their medical records translated, and pharmaceutical companies might need non-English informational materials.
Medical Transcriptionist
If you have an eye for detail and a meticulous nature, a part-time job as a medical transcriptionist might be the right choice. This job can also help you better understand medical terminology, including anatomy and pathophysiology. As a medical transcriptionist, you would transcribe providers' notes and upload them into each patient's electronic health record (EHR). As a bonus, medical transcriptionist jobs can often be completed from home, making them highly flexible part-time jobs that might fit into your nursing school schedule.
Certified Nursing Assistant (CNA)
Working as a CNA can be a rewarding experience for nursing students. CNAs provide a range of care for patients. Working under the supervision of a nurse, a CNA may assist with patient transfers and turning, hygiene, feeding, vital sign documentation and wound care. Becoming a certified nursing assistant will allow you to practice interactions with patients and get greater exposure to the health care environment.
However, there is a downside to be aware of. At some facilities, CNAs may be expected to work longer hours than nursing students can accommodate. Plus, you'll need to meet the CNA licensure requirements for your state, which may involve completing a training course, completing practicum hours and passing a licensure exam. In other words, a job as a CNA may be too much of a commitment for nursing students—unless you can find a facility that does agree to accommodate your school schedule.
Transporter
If you're looking for a job that would enable you to develop stronger communication and social skills via interactions with patients, yet you aren't sure that becoming a certified nursing assistant is the right choice for you, then consider taking a job as a transporter. Hospitals hire patient transporters to transfer patients throughout the health care facility.
For example, a transporter may take patients from their rooms to surgical suites, medical imaging labs or other departments. Transporters can also take patients to the exit when they're ready for discharge. Transporters move patients on hospital beds, stretchers and wheelchairs.
Monitor Technician
If you aspire to become an intensive care unit (ICU) or cardiac care nurse, consider pursuing a part-time job as a monitor technician. Monitor technicians are responsible for keeping a close eye on ICU patients' heart rate monitors. If any irregularities are detected, the technician must immediately notify an ICU nurse or the attending physician.
A job as a monitor technician can be ideal for nursing students because it isn't overly mentally demanding or physically strenuous. Plus, it can give you a real-world look at how an ICU unit operates, which may help you decide on your future nursing specialty. In addition, the barrier to entry is typically low. Although requirements can vary from one state and employer to the next, aspiring monitor technicians might only need a high school diploma and possibly an EKG certification. A CPR certification can also be handy.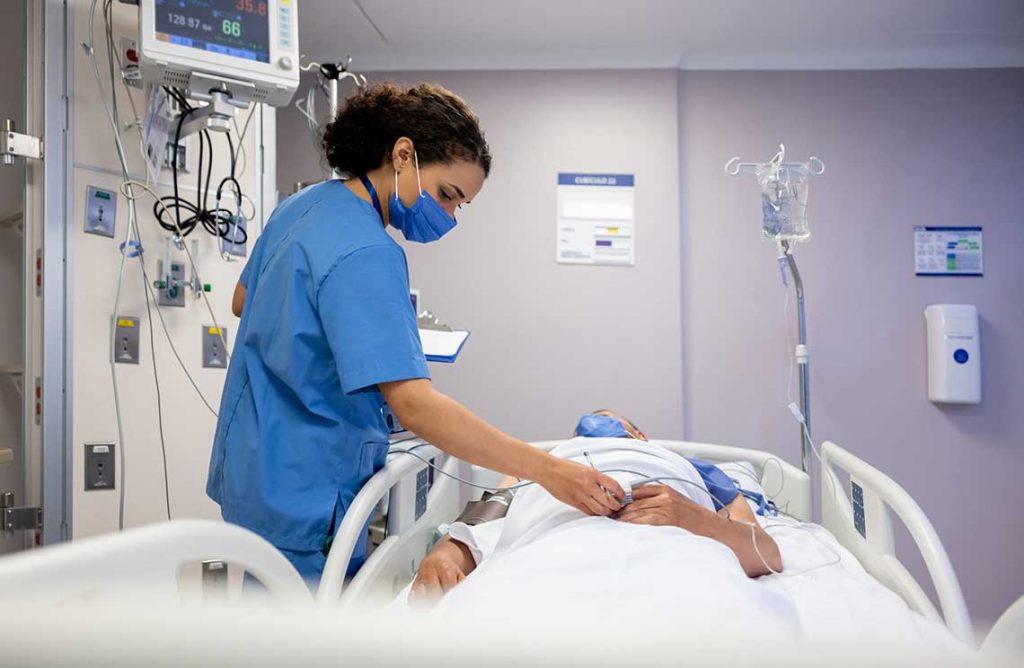 Phlebotomist
Are you struggling with blood draws in your experiential learning modules? You might consider getting some extra practice by working as a phlebotomist. Phlebotomists work in hospitals and blood bank facilities, where they are responsible for drawing blood for testing and transfusions, as well as ensuring correct labeling and sterilization procedures. Having good communication skills is also helpful, as some nervous patients may need reassurance.
The requirements to work as a phlebotomist can vary considerably. Some employers prefer that phlebotomists complete a certification program, while others only require a high school diploma combined with on-the-job training.
Financial Aid for Nursing Students at Harding University
Is nursing school hard? Yes, it can be challenging, but that's why Harding University has developed comprehensive support services for our ABSN program students. Our supportive faculty is wholly committed to the success of our students, and we genuinely believe in elevating the quality of patient care for all. In addition, our admissions counselors will walk you through the enrollment process step by step.
Furthermore, our financial aid office can help determine the amount of aid you may be eligible to receive and connect you to scholarship opportunities.
If you feel called to change careers and pursue nursing, Harding University can help you make it happen. Take the first step toward your future today by contacting an admissions counselor to discuss our ABSN program.