Decoding the Various Levels of Nursing
What are the levels of nursing and which type of nursing career is right for you? There are several different levels of nursing, including non-degree-required careers like certified nursing assistant and licensed practical nurse. Higher-level nursing careers include registered nurse and advanced practice registered nurse.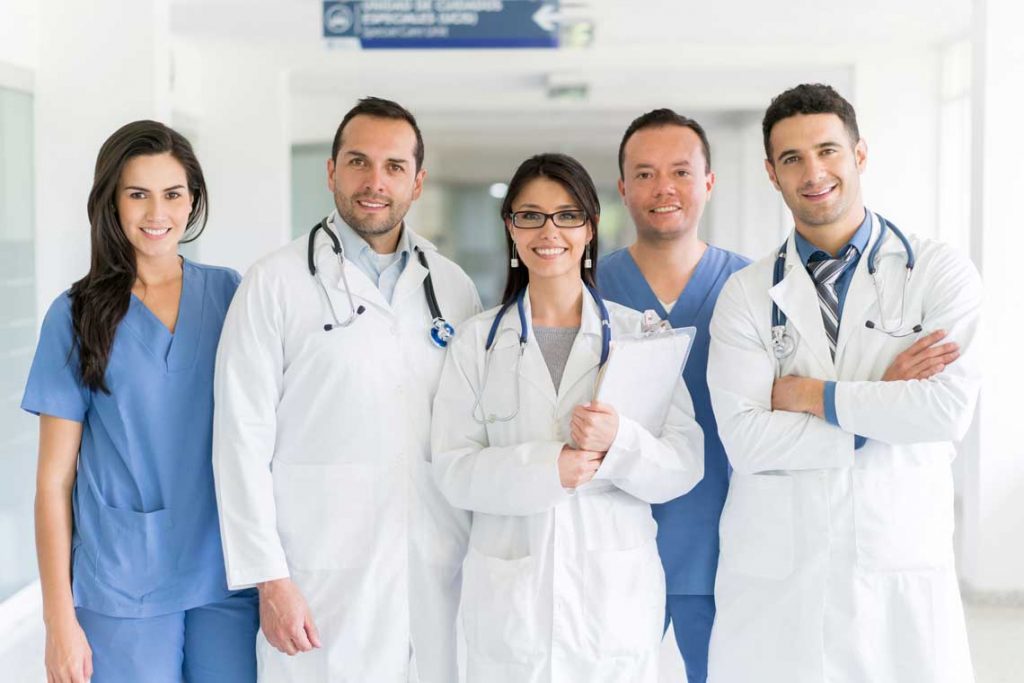 Hospitalized patients and outpatients are cared for by different types of nursing professionals who work at various levels. If you feel called to pursue a nursing career, you must decide which type of nurse you'd like to become. What are the levels of nursing, and what sort of education does each require? Below, you'll learn the basics of the types of nurses and get some food for thought as you plan your career pathway.
No matter which type of nursing career you pursue, you can build a firm foundation for success at Harding University. Our accelerated Bachelor of Science in nursing program graduates future nurses in as few as 16 months. Chat with an admissions counselor today about enrollment requirements!
What Are the Levels of Nursing?
The health care field allows for a remarkable diversity of professionals. It's even possible to become a nursing professional without a degree, although the higher-paying nursing jobs offering greater autonomy and more responsibility require a degree. With a graduate degree and additional certifications, nurses can pursue higher-level positions. In short, the further you're willing to take your nursing education, the higher up the career ladder you may be able to climb.
A Look at the Types of Nursing Careers
The levels of nursing range from those that don't always require a degree, such as certified nurse assistant, to those that necessitate earning an advanced nursing degree, such as nurse practitioner and other advanced practice roles. Learn about the various levels of nursing below.
Certified Nursing Assistant
Of the different levels of nursing, the certified nursing assistant occupies the lowest level because this professional requires the least amount of education and training. You'll often find CNAs working for home health agencies and long-term care facilities, although they also work in hospitals and clinics. The specific requirements to become a CNA vary from state to state. However, it's typical for an aspiring CNA to need a high school diploma and to complete a state-approved training/certification program. No degree is necessary.
As the job title implies, CNAs assist registered nurses with patient care. CNAs help patients with the activities of daily living, such as bathing, dressing, ambulating and eating. Depending on state regulations, a CNA may also be able to assist with some basic nursing tasks, such as recording vital signs and updating patient health records.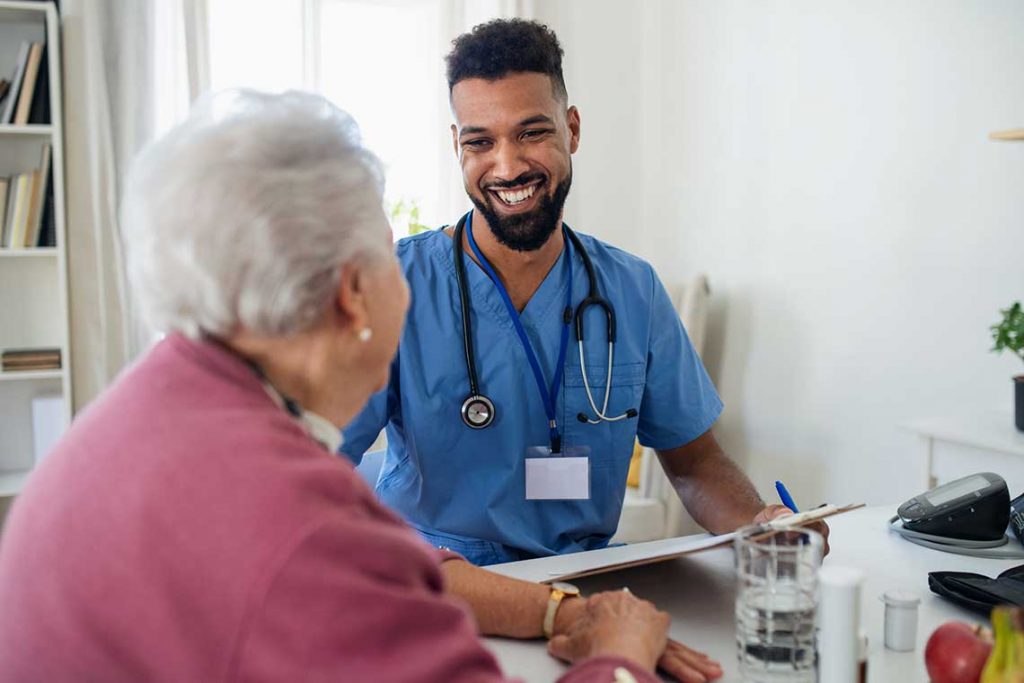 Licensed Practical Nurse
Next up on the levels of nursing is the licensed practical nurse. Like a CNA, an LPN is not required to have a degree, although they may choose to obtain one. The minimum requirement is to complete a state-approved LPN training program, which typically takes a year of full-time study and includes a supervised clinical experience. After graduating, aspiring LPNs must pass a licensure exam — the NCLEX-PN. It's also possible for an LPN to obtain specialty certifications from professional associations, such as certifications in intravenous therapy.
LPNs work under the direction of RNs and physicians, providing patient care by changing bandages, inserting catheters and maintaining patient records. In some states, LPNs can administer medications and start IV drips.
Registered Nurse
The next highest position in the levels of nursing hierarchy is the registered nurse. These types of nursing professionals can act with far greater autonomy than CNAs and LPNs, and they have more responsibility. As you might expect, RNs must hold a degree. It's possible to become an RN with an associate degree in nursing, although employers greatly prefer hiring baccalaureate-prepared RNs.
Furthermore, you might not need to enroll in a four-year nursing degree program to become an RN. If you have prior non-nursing education, you may qualify to earn your BSN through the accelerated program at Harding University. By the time you graduate, you will have had multiple clinical rotations and be prepared to sit for the NCLEX-RN (the licensure exam for aspiring RNs).
RNs can assess patients, perform diagnostic tests, administer medications and record patients' medical histories and symptoms. They can develop or contribute to patients' care plans, operate medical equipment, and deliver patient and family caregiver education. RNs may choose to specialize in a particular area, such as oncology, cardiac care or critical care.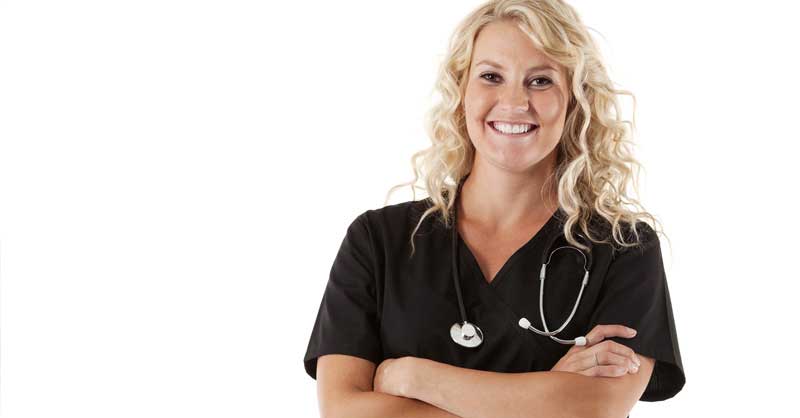 Advanced Practice Registered Nurse
The different levels of nursing don't stop with RNs. Once you become an RN after graduating from the ABSN program at Harding University, you could choose to take your nursing education further. After obtaining at least a few years of nursing experience, you might decide to earn your Master of Science in Nursing or Doctor of Nursing Practice. (Note: There is an industry-wide push toward making the DNP the minimum requirement for APRNs.) Then, you could pass an additional certification exam to become an APRN.
An APRN is a highly educated and credentialed nursing professional equipped to provide a high level of patient care with greater autonomy. An APRN can diagnose and treat illnesses, help patients manage chronic conditions and advise patients on all sorts of different health matters. APRNs hold advanced education and training in an area of specialization. There are four main types of APRNs and the potential for greater specialization within each. The four types are:
Nurse practitioner — An NP can work with patients across the lifespan, delivering primary, acute and specialty health care services.
Certified nurse-midwife — A CNM specializes in reproductive, gynecological and primary care.
Clinical nurse specialists — A CNS provides diagnostic, treatment and health management services and looks to drive change throughout the health care facility by, for example, advocating for evidence-based practices.
Certified registered nurse anesthetist — A CRNA specializes in caring for patients before, during and after procedures that require anesthetics, such as surgeries, and labor and delivery. CRNAs hold great responsibility, as they must keep patients alive while under anesthesia.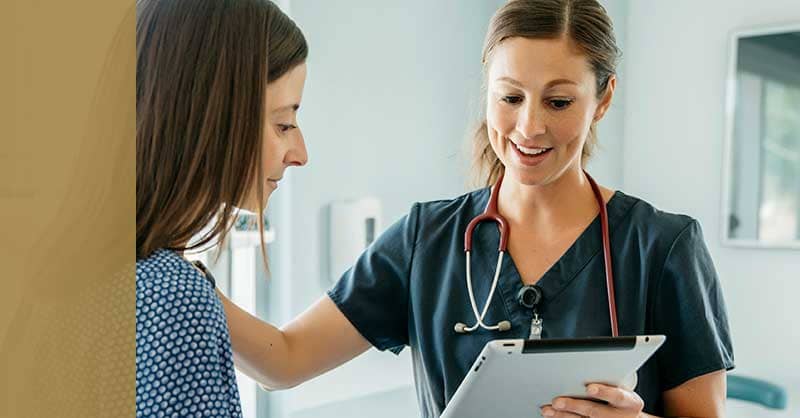 Nurse Managers and Executives
It's not uncommon for nurses with plenty of experience to decide they want to effect change on a facility-wide level. These ambitious professionals pursue a role in administration — a transition away from providing direct patient care. Nurse managers and executives are nursing administrators who supervise staff and ensure that the facility provides high-quality patient care.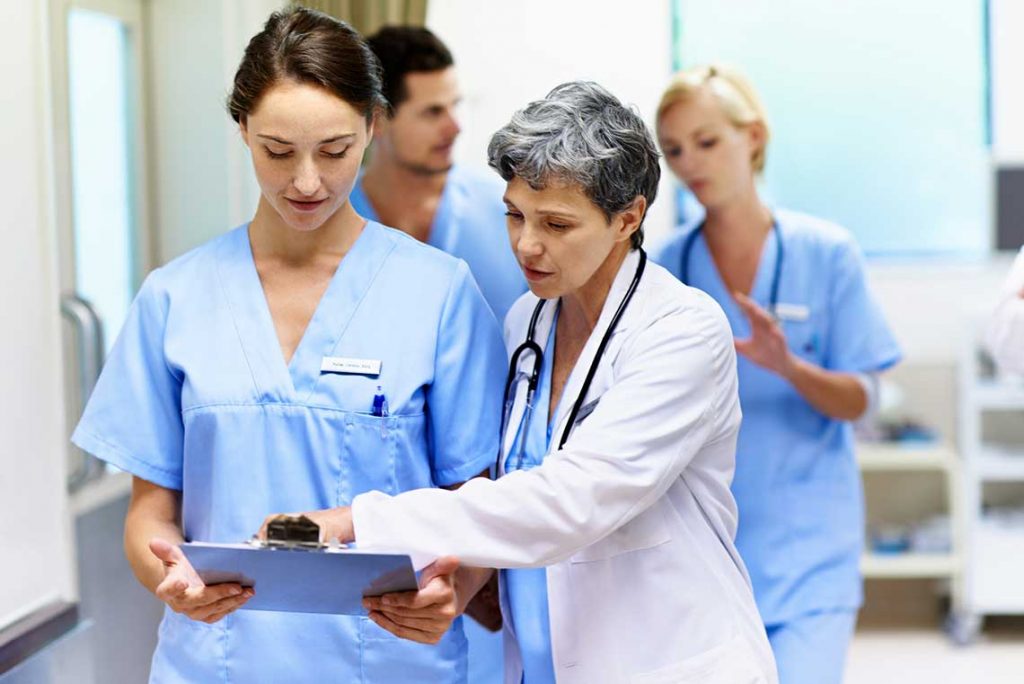 Nurse managers and executives serve as advocates for patients and staff members. Although some nurse managers may still provide bedside care, their time is predominantly consumed by administrative work, such as:
Developing departmental schedules
Supervising nursing staff members
Troubleshooting and solving any emerging problems with hospital/departmental operations
Maintaining and organizing facility records
Identifying methods of improving patient care and streamlining operations
With at least 64 non-nursing credits, you could qualify for the ABSN program at Harding University. Our hybrid accelerated BSN program enables you to earn your nursing degree in as few as 16 months and begin pursuing a rewarding career as an RN. Furthermore, our ABSN program provides a solid foundation for pursuing advanced education and becoming an advanced practice registered nurse. Call today to speak with an admissions counselor!