Why Is Nursing School So Hard? 5 Reasons
Each blog post is dated and contains accurate information as of that date. Certain information may have changed since the blog post publication date. If you would like to confirm the current accuracy of blog information, please visit our ABSN overview page or contact admissions at (877) 505-2276.
It is no secret that nursing school is difficult, which is why many students ask, "Why is nursing school so hard?" There are many factors that contribute to this, such as the curriculum and clinicals; however, it is important to remember that, despite the challenges, nursing school is worth it.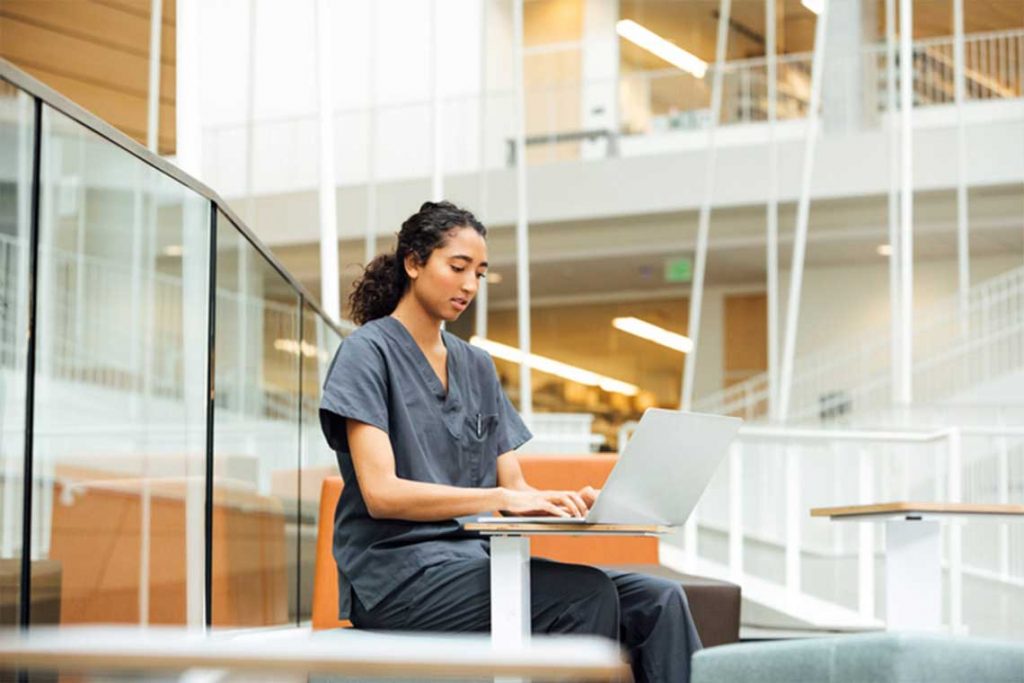 Whether you are preparing to enter nursing school or have already begun, you may wonder, "Why is nursing school so hard?" Nursing is a rewarding and fulfilling career — but it is also fast-paced and demanding, requiring extensive knowledge of health care practices. Nursing school is designed to prepare students for the career's challenges, ensuring they become confident and skilled nurses.
Harding University's accelerated Bachelor of Science in nursing (ABSN) is no exception. It is an accelerated program in which transfer students can earn their Bachelor of Science in Nursing (BSN) in as few as 16 months. The fast pace can be challenging but is specifically designed to prepare students to become competent nurses who can meet the challenges of their profession.
Nursing school is difficult, but this is intentional. Success in nursing school is achievable for motivated students. Below is an explanation of "Why is nursing school so hard?" and how you can prepare to meet nursing school's challenges.
1. Time Commitment
Nursing school requires a significant time commitment. Whether you choose a traditional four-year or accelerated BSN program, you will dedicate much of your time to your studies. Many students find nursing school hard because it does not leave much time for other activities and social commitments.
Nursing programs are akin to a full-time job, making it difficult to work even part-time job in addition to your studies. Keep in mind that if you choose to work while in nursing school, it will be difficult to maintain a work schedule on top of your studies.
As you enter a nursing program, be prepared for the time commitment and keep an open mind. You will be busy and learn a lot during this time. Keeping track of your schedule in a day planner or calendar will be vital to organizing your commitments.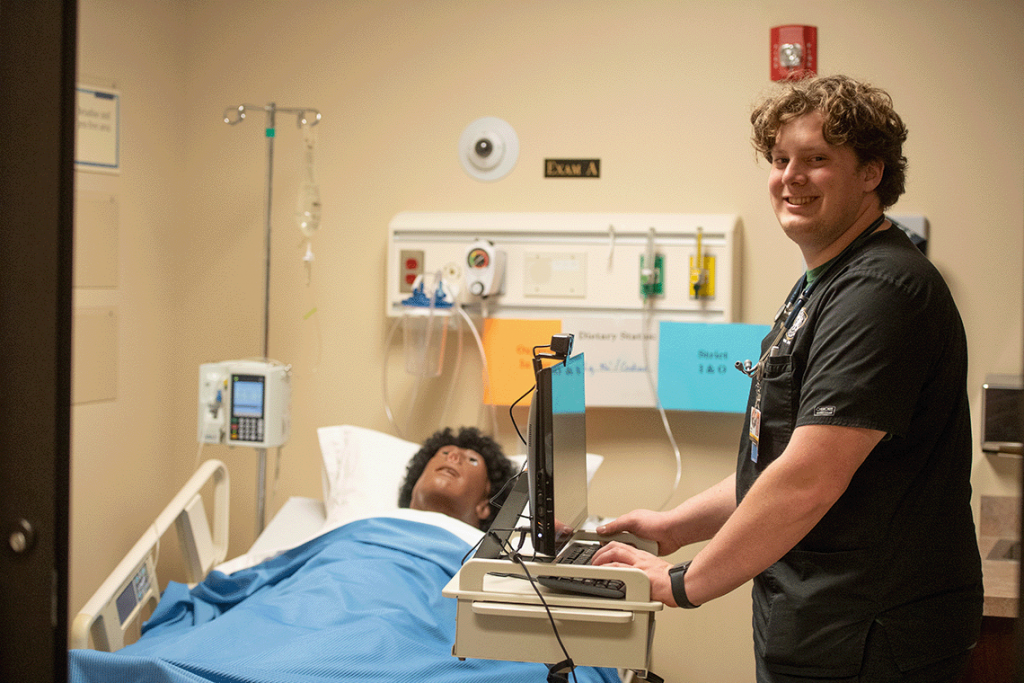 2. Rigorous Program Structure
Whether you choose a four-year traditional BSN program or an accelerated one, the rigorous program structure can feel challenging. You must learn to balance three different course settings: coursework, skills and nursing simulation labs, and clinical rotations.
In a fast-paced accelerated BSN program like Harding's ABSN, students participate in simulation labs and clinical rotations during the first semester on top of their online coursework. Keeping track of your responsibilities and ensuring enough time to study and prepare for labs and clinicals in a fast-paced program can be overwhelming.
Fortunately, Harding's online coursework provides students with more flexibility. They can complete their coursework in the comfort of their own home, making it easier to balance simulation labs and clinical rotations.
Simulation labs prepare students for the demands of clinical rotations. While the three course settings can feel overwhelming, each prepares students for the next and is a critical part of your nursing education. Self-motivation and a scheduled study plan will support you throughout your nursing program.
3. Challenging Curriculum
Nursing school presents a challenging curriculum to ensure students possess the knowledge needed to perform nursing duties throughout their careers. While curriculum specifics will vary depending on the program, accredited institutions have many similarities to ensure students enter the workforce as competent nurses.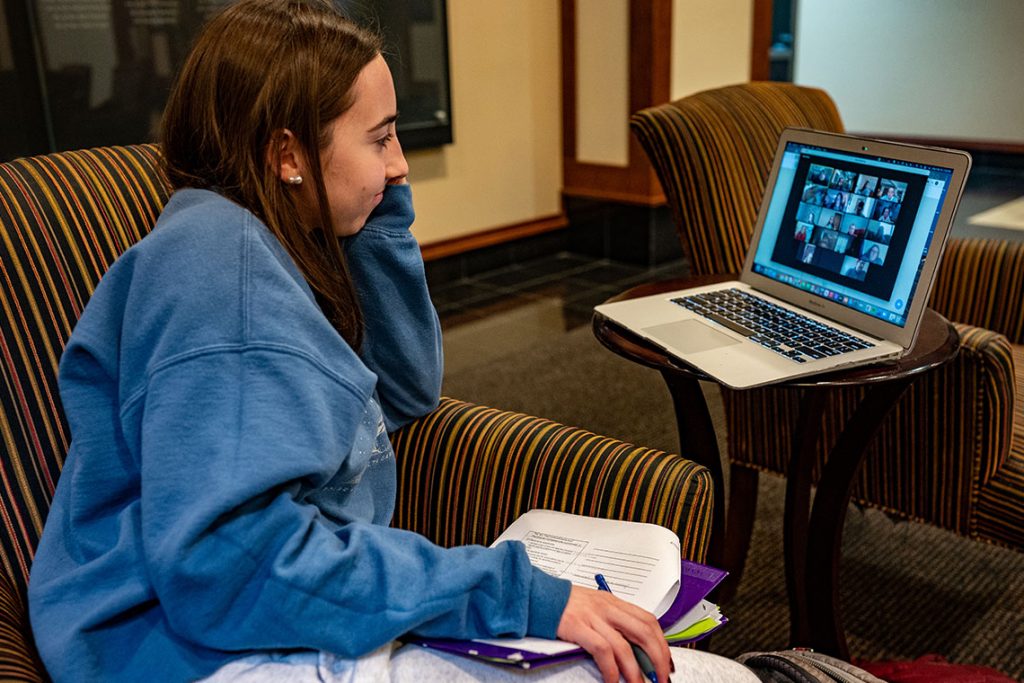 For example, Harding University's ABSN curriculum includes the following:
Health assessment
Gerontological nursing
Nursing practice interventions
Pharmacology
Maternity and women's health
Psychiatric health
Pediatric and child health
Community health
Advanced medical surgical nursing
A BSN education is comprehensive and can be a lot to take in. In-depth notes and study groups will be instrumental in retaining this information and improving your understanding.
4. Demanding Clinical Rotations
Clinical rotations are an exciting part of nursing school because they allow you to apply your knowledge in real-world practice settings. Clinicals are where the information acquired through coursework and simulation labs clicks into place. However, clinical rotations can be intimidating and demanding for many students.
During your clinical rotations, you will work a typical registered nurse shift under the guidance of clinical instructors. You will begin with shadowing your instructors before becoming more independent and providing direct patient care.
Clinical rotations also act as an extended job interview. You will work with health care professionals for the first time, some of whom may one day become your coworkers or provide future career opportunities. It is important to make a good impression during this time by maintaining an open mind, an eagerness to learn and professionalism.
The demands of working in a health care facility and networking pressure can make clinicals challenging. However, remember that this is a time to learn, and leaning on your cohort for emotional support will help you meet these challenges. Take full advantage of your clinical rotations to ask questions, learn all you can and explore each specialty.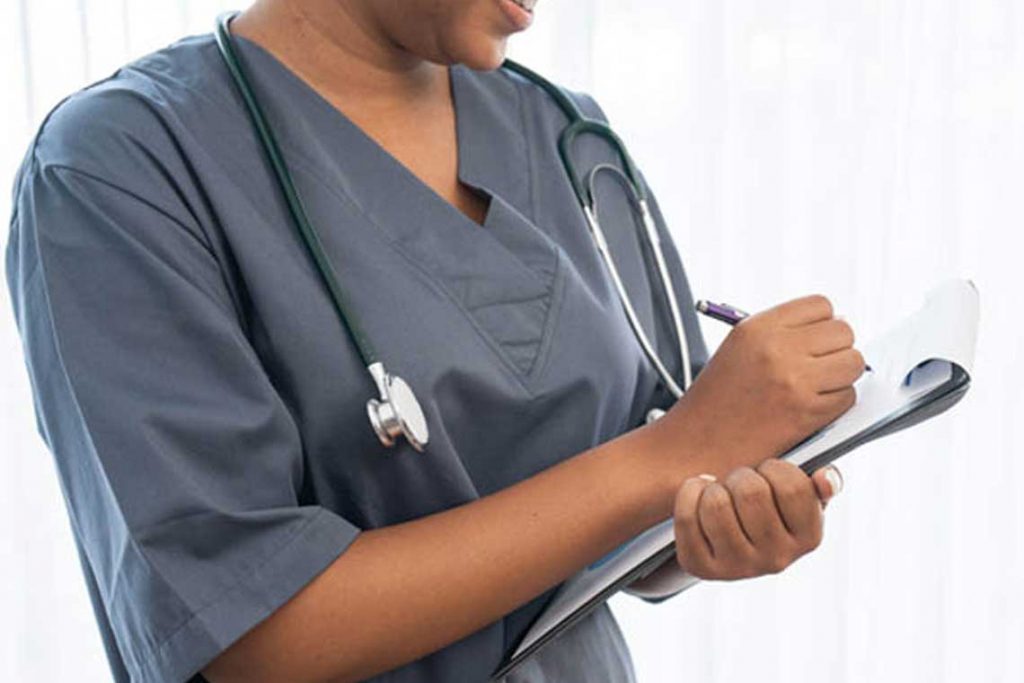 5. NCLEX Preparation
The National Council Licensure Exam (NCLEX) is the last step before earning your registered nurse licensure. The exam assesses prospective nurses' competency, testing their knowledge of health care and nursing best practices.
The pressure of passing the NCLEX can loom over nursing school and increase as you near the end; however, if you start preparations at the beginning of nursing school, you will improve your chances of passing the first time.
Take NCLEX practice tests throughout nursing school to familiarize yourself with the exam's question style, and consistently ask your instructors questions during courses and clinical rotations.
Preparing for the NCLEX while in nursing school, rather than waiting until you graduate, can ease the stress of NCLEX preparation and allow you to sit for the exam with confidence.
Why Nursing School Is Worth It
Considering all the challenges, is nursing school worth it? Yes, nursing school is absolutely worth it. If you aspire to become a nurse, nursing school is necessary to accomplish your goals. The challenging curriculum is carefully designed to ensure that students are prepared for a nursing career and will excel as knowledgeable and competent nurses.
Earning your BSN is also worth it. Many health care facilities and organizations prioritize hiring BSN-educated nurses because of the scope of their education and improved patient outcomes. Below is an explanation of why earning a BSN can open more career opportunities.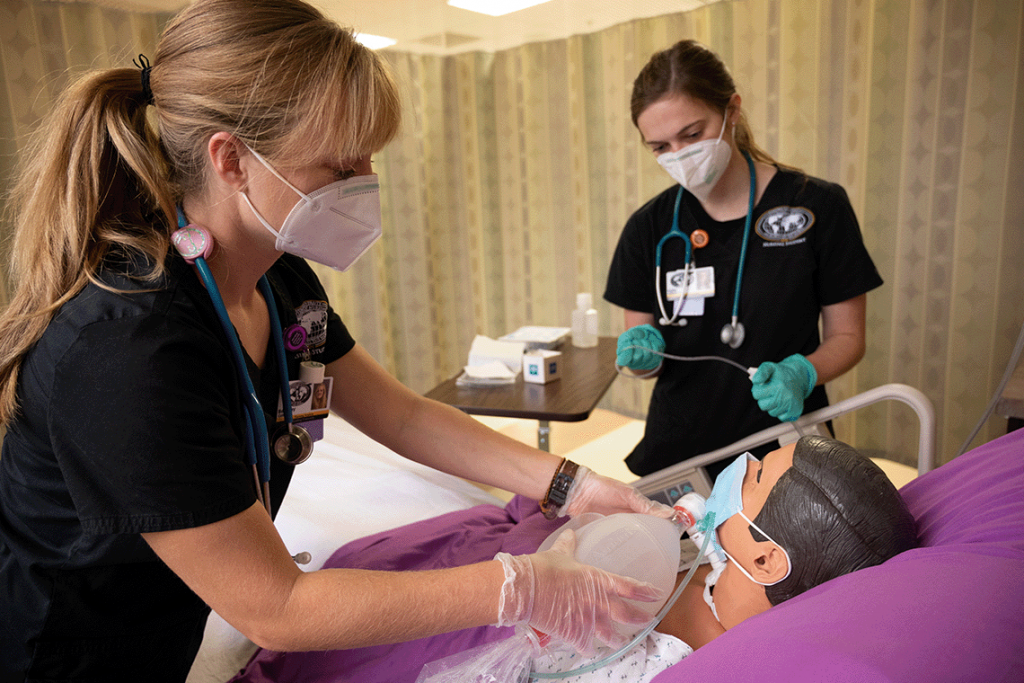 BSN-Prepared Nurses Are in High Demand
Nurses who earn their BSN have improved chances of finding employment once they receive licensure. In fact, BSN-prepared nurses are in high demand because a BSN education involves an in-depth and rigorous curriculum that prepares nurses to provide high-quality care.
According to the American Association of Colleges of Nursing (AACN), Magnet hospitals — recognized for their high quality of patient outcomes — require all nurse managers and leaders to hold a BSN or higher degree.
The preference for BSN-prepared nurses extends further than Magnet hospitals. The U.S. Army, Navy and Air Force require active-duty registered nurses to have a BSN degree. The same applies to commissioned officers within the U.S. Public Health Service.
BSN-Prepared Nurses Lead to Improved Patient Outcomes
The health care industry's shift toward prioritizing BSN-educated nurses is due to recent studies that show a correlation between higher proportions of nurses with a BSN and improved patient outcomes.
The AACN notes that a 2022 study revealed a connection between a higher proportion of BSN-prepared nurses in a hospital setting and lower 30-day inpatient surgical mortality rates.
Additionally, in the July 2019 issue of Health Affairs, a study showed that with a 10% increase of BSN-prepared nurses in a hospital setting, the odds of patients who experienced an in-hospital cardiac arrest surviving to discharge with good cerebral performance increased to 24%.
A BSN prepares students to become skilled and knowledgeable nurses, which is ultimately the answer to, "Why is nursing school so hard?" It also sets them up to pursue higher education, such as a Master of Science in Nursing (MSN) or a Doctor of Nursing Practice (DNP), which is necessary to obtain advanced nursing positions.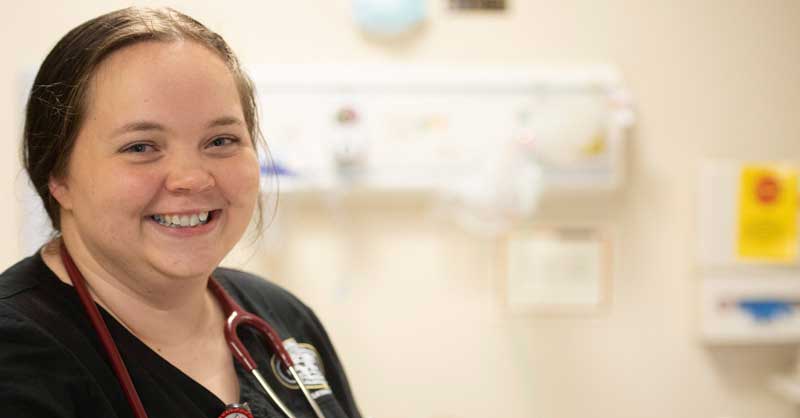 Earn Your BSN with Harding University
Armed with the answers to "How hard is nursing school?" and "Why is nursing school so hard?", you are better prepared for the challenges of nursing school.
Harding University's ABSN prepares students for a rewarding nursing career. Through online coursework, skills and high-tech nursing simulation labs and clinical rotations, students can earn their BSN in as few as 16 months.
Nursing school is challenging, but Harding supports our students from day one, ensuring they acquire a high-quality education that will prepare them to earn their licenses and become confident, skilled nurses.
Our dedicated admissions counselors assist prospective nursing students throughout the application process, from creating an academic plan to complete prerequisite courses to ensuring you take any necessary pre-admissions exams.
Contact an admissions counselor at Harding University today to learn more about our ABSN program and start the admissions process.