Some of the best nursing specialties include critical care nurse, certified dialysis nurse, nurse case manager, nurse educator and neonatal nurse. There are lots of different types of nurses, and these examples are just a few of the possibilities available to you.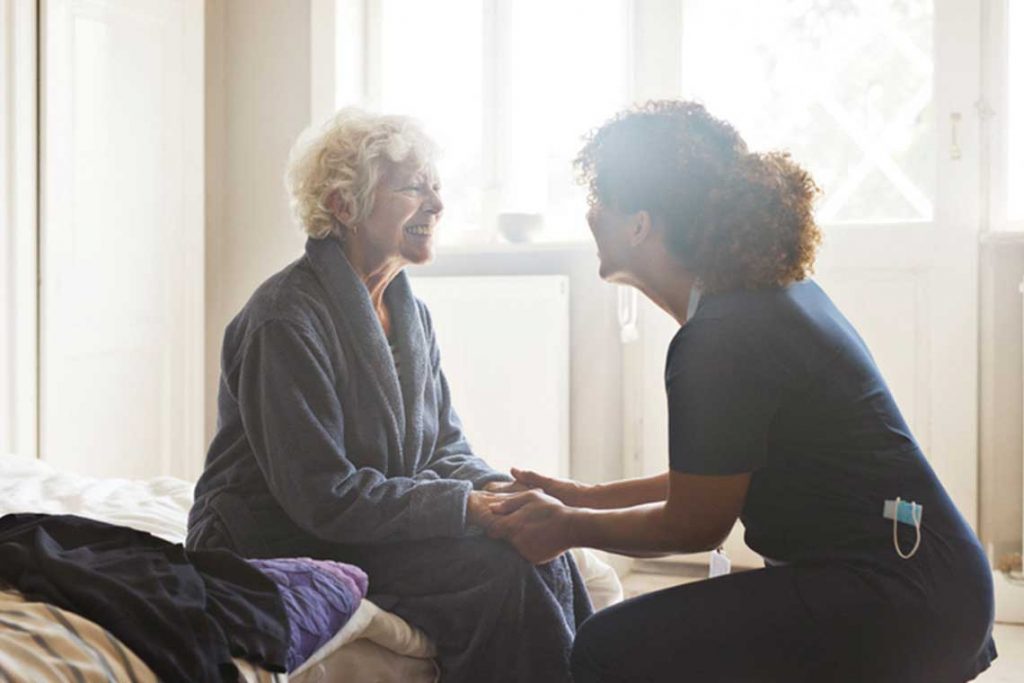 "What nursing specialty should I pursue? What nursing specialties are in demand? And how do I choose which one fits me best?" These are all common questions that future and current nursing students often have. The wide range of choices might seem overwhelming at first, but you can rest assured that you don't immediately need a shortlist of the best nursing specialties. You can explore the possibilities as you work through your curriculum and clinical placements. As you gain experience in the nursing world, your ideal specialty should become clearer.
Even after graduating from the accelerated Bachelor of Science in nursing program at Harding University in as few as 16 months, you don't necessarily need to have settled on a nursing specialty. You can gain clinical experience as a registered nurse before choosing your ideal specialty.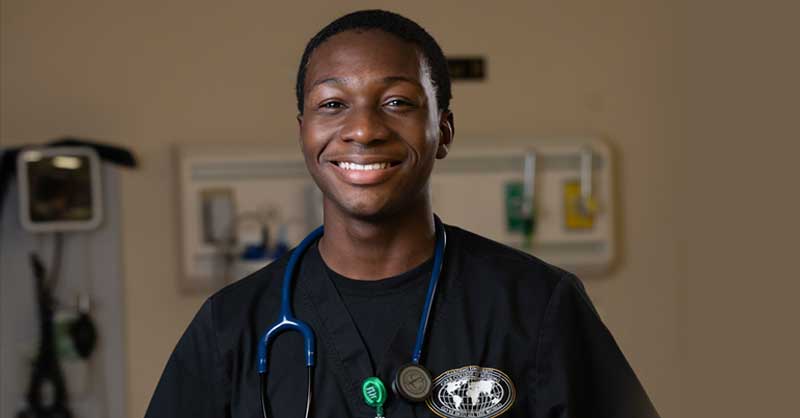 Best Nursing Specialties: A Look at the Different Types of Nurses
There are lots of different types of nurses. No matter how you ultimately answer the question, "What nursing specialty should I do?" you can rest assured that there is a great career fit out there for you. Take a look at some of the best nursing specialties.
Certified Dialysis Nurse
According to the American Kidney Fund, about 37 million people in the U.S. suffer from kidney disease, and some require regular dialysis treatments to sustain life. A certified dialysis nurse is a health care provider specializing in nephrology, conditions that affect the kidney. If you decide to become a certified dialysis nurse, you will work with patients who have chronic and acute kidney failure and kidney transplant patients. You might also work with patients with a high risk of kidney disease, such as those with high blood pressure, heart disease or diabetes.
A certified dialysis nurse is responsible for monitoring patients during their dialysis treatments. They may also administer medications and alert the physician to unusual changes in the patient's health status. These nurses help patients and their caregivers learn more about the medical condition and management options.
Before becoming a certified dialysis nurse, you must obtain at least 3,000 hours of clinical experience. Those hours must be focused on caring for renal patients. For example, you might work in an inpatient renal unit at a hospital before pursuing a dialysis nursing certification.
Operating Room Nurse
Although noninvasive treatment is always preferable, many patients require surgery to restore health or save their lives. An operating room nurse works with patients undergoing either planned or emergency surgeries. They prepare the patient for the procedure, set up the operating room and assist the surgeon during the operation. An operating room nurse may also monitor patients' health following surgical procedures.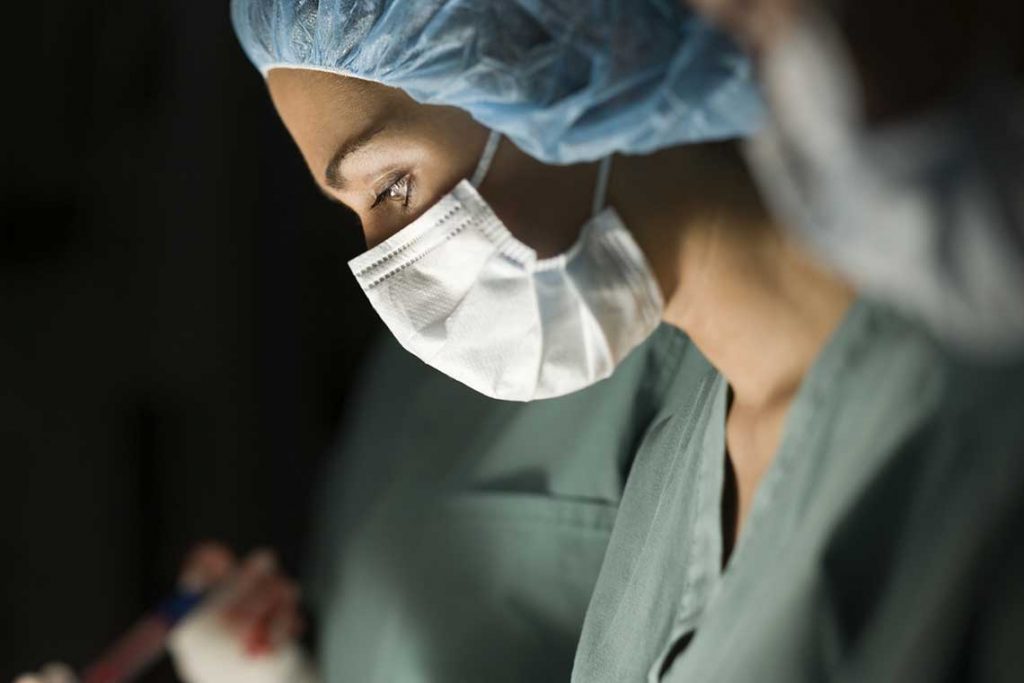 Operating room nurses can enhance their employment qualifications by earning specialized certifications. One option is the Certified Nurse Operating Room certification.
Nurse Case Manager
If you enjoy working with patients but do not necessarily want to spend your days setting up IV lines and administering medications, a career as a nurse case manager might be the right fit. The job of a nurse case manager involves collaborating with all members of a patient's care team to develop a personalized care plan for that patient. Nurse case managers ensure the care plan is implemented properly and will make any necessary adjustments after evaluating the patient's progress.
There is a heavy emphasis on patient and family education in this role. In addition, nurse case managers often take a holistic approach by providing emotional support to patients and connecting them to needed community resources, including social workers.
This is one of the best nursing specialties because, unlike many other RNs, nurse case managers often work regular 9 to 5 hours and have weekends and holidays off. In addition, there is room to subspecialize in a particular area, such as oncology or pediatrics.
School Nurse
Different types of nurses can work in highly varied settings, such as those outside the typical clinical environment. If you'd like to work with children and not spend your days in a hospital, then a school nurse role may be right for you. School nurses work with elementary, middle and high school students. They provide acute care when a student becomes injured or ill on campus. They keep track of students' health information and maintain and administer medications on campus (e.g., inhalers for asthma).
All types of nurses must be on the lookout for signs of domestic violence and child neglect. However, this is of particular importance for a school nurse, who may be the first person to identify potential red flags. School nurses may collaborate with other professionals, such as guidance counselors and social workers, to identify and report possible child abuse or neglect cases.
School nurses typically gain a couple of years of clinical experience, such as in a pediatric hospital, before pursuing a position in a school district. In some areas, they may also be required to obtain a certification from the National Board for Certified School Nurses.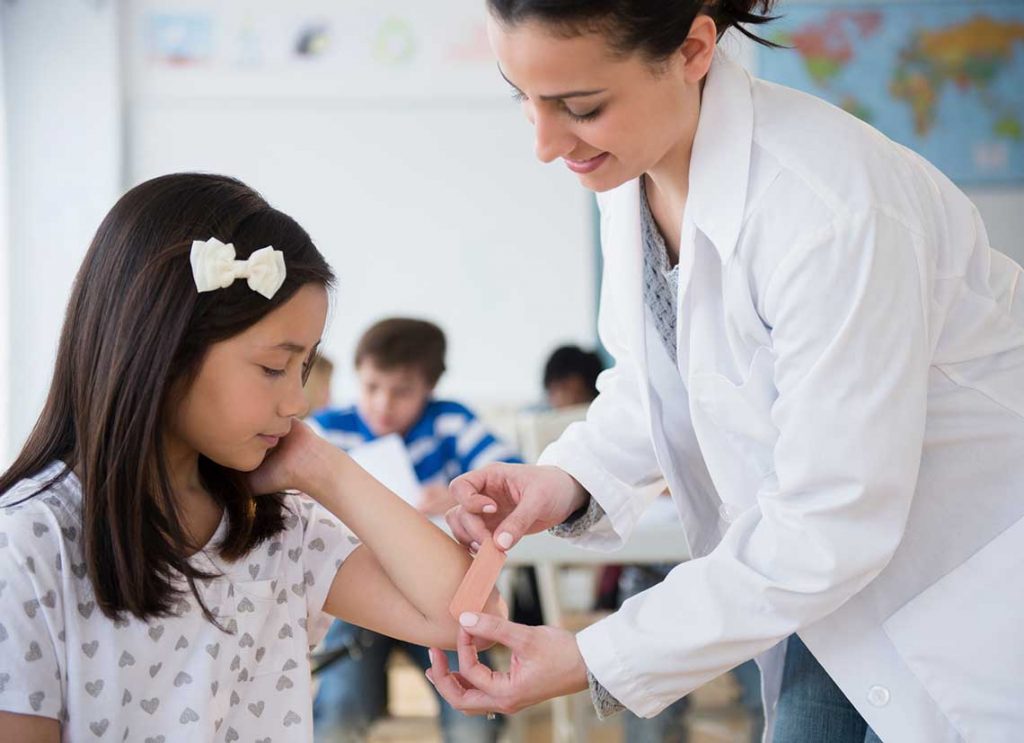 Neonatal Nurse
A neonatal nurse is a critical care nurse who specializes in caring for newborns with complications. Working within the neonatal intensive care unit, a neonatal nurse will evaluate and treat premature infants, newborns with congenital disabilities and those with other severe medical issues.
In addition to earning a nursing license, aspiring neonatal nurses are required to obtain the Neonatal Resuscitation Program certification. In addition, it's customary for neonatal nurses to obtain other specialized certifications, such as the Neonatal Intensive Care Nursing certification and the Low-Risk Neonatal Nursing certification.
Certified Registered Nurse Anesthetist
A CRNA specializes in administering anesthetics and pain medications to surgical and labor and delivery patients. They must carefully scrutinize the patient's medical history and ask questions about past drug reactions to identify the safest possible anesthesia drug and dosage to use. During surgery, they continuously monitor the patient and make adjustments as needed.
A CRNA is an advanced practice registered nurse, a health care provider with advanced education and training. At a minimum, a master's degree in nursing is necessary, although many employers prefer to hire doctorate-prepared APRNs. An aspiring APRN also must complete a certification program in his or her area of specialization.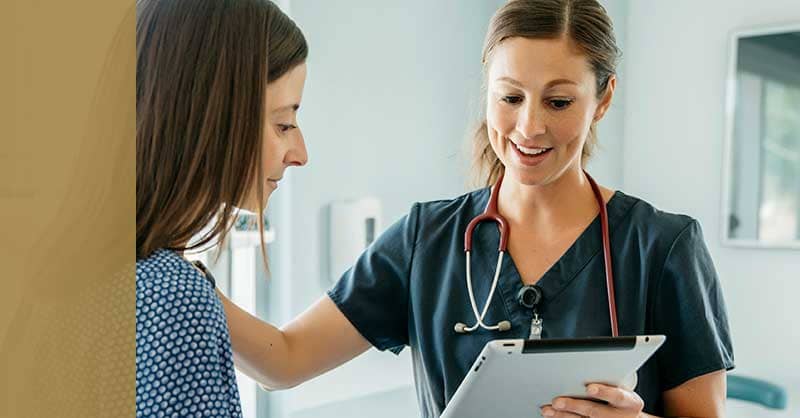 What Are the Top Nursing Specialties in Demand?
All types of nurses are likely to find plenty of opportunities. The U.S. Bureau of Labor Statistics predicts that health care employers will need to hire about 203,200 new nurses each year from 2021 through 2031. However, certain nursing specialties may be in higher demand than others, including the following:
Critical care nurse – Critical care nurses work in emergency rooms, intensive care units, cardiac care units and neonatal ICUs. They work with patients suffering from severe and life-threatening medical conditions.
Long-term care nurse – These professionals work in nursing homes and other long-term care facilities. This nursing specialty can be a good fit if you like working closely with patients over a long period of time and getting to know them well. With the aging population, it's expected that there will be a growing demand for long-term care nurses.
Nurse educator – Given the pressing need for more nurses in the workforce, nurse educator is another specialty expected to be in high demand. Rather than working with patients, nurse educators train nursing students. This position typically requires at least a Master of Science in nursing and sometimes a Doctor of Nursing Practice degree.
No matter which of these best nursing specialties you choose, the ABSN program at Harding University will thoroughly prepare you to pursue clinical excellence and favorable patient outcomes. Contact us today to speak with an admissions counselor about our hybrid accelerated BSN.