What Do Nurses Do on a Daily Basis?
Each blog post is dated and contains accurate information as of that date. Certain information may have changed since the blog post publication date. If you would like to confirm the current accuracy of blog information, please visit our ABSN overview page or contact admissions at (877) 505-2276.
You may wonder what do nurses do on a daily basis to help their patients. There are first specific qualifications to be a nurse that you must meet and specific nurse job duties you must learn to be successful as a nurse.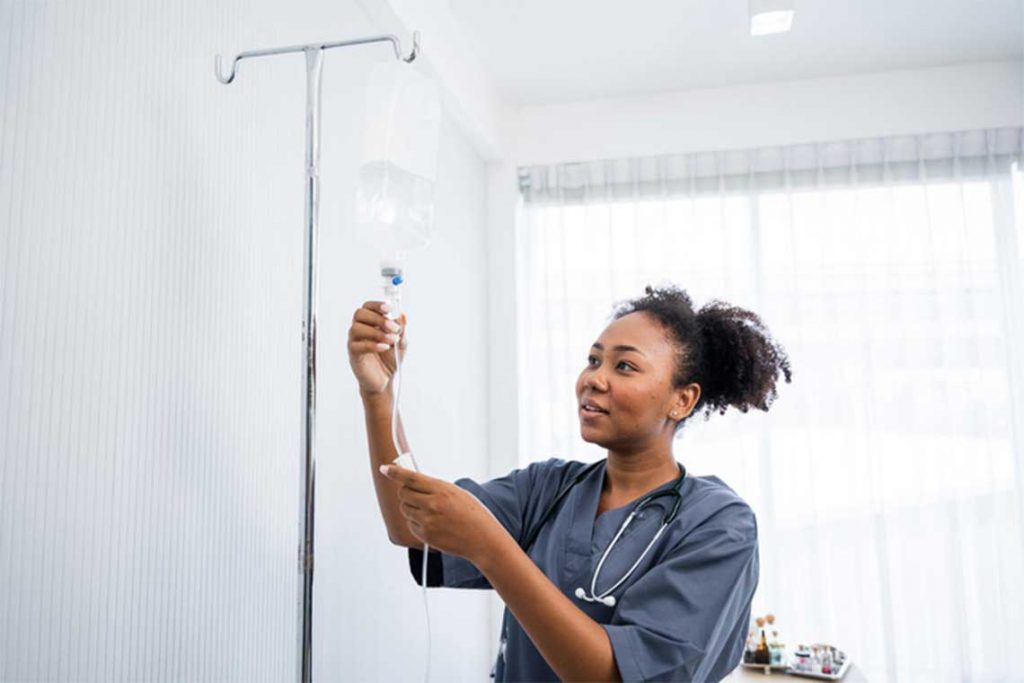 We've all seen portrayals of nurses in shows like Grey's Anatomy and Scrubs; however, real-life nursing does not have the same Hollywood glamor. So, what do nurses do on a daily basis? Nurses actively improve their patients' lives and help them progress toward better health and healing. There are a few things you need to know about nurses.
Through Harding University's accelerated Bachelor of Science in nursing (ABSN) program, you can earn your Bachelor of Science in Nursing (BSN) in as few as 16 months, completing the first step to becoming a registered nurse (RN).
Nurse job duties all support the primary goal of improving patients' lives. To do that successfully, nurses must be skilled at multitasking and wearing different hats — teacher, advocate and caregiver. Specific duties depend on what specialty or health care setting you work in, but most nursing duties fall into the following categories:
Patient Monitoring Offers Early Intervention
One of the most critical nursing duties is patient assessment, including the physical exam, checking vital signs, evaluating mental status, listening to heart and lung sounds and assessing pain. Nurses also collect lab samples — urine, blood, sputum — and report results such as blood analysis and x-rays.
Nursing Diagnoses Drive the Plan of Care
RNs cannot form medical diagnoses based on their assessment the way a doctor or nurse practitioner can. Still, they can make nursing diagnoses, such as identifying patients at risk of poor nutrition, poor wound healing or difficulty coping with a diagnosis. The nursing diagnosis helps build a care plan to help the patient and care team achieve mutual goals.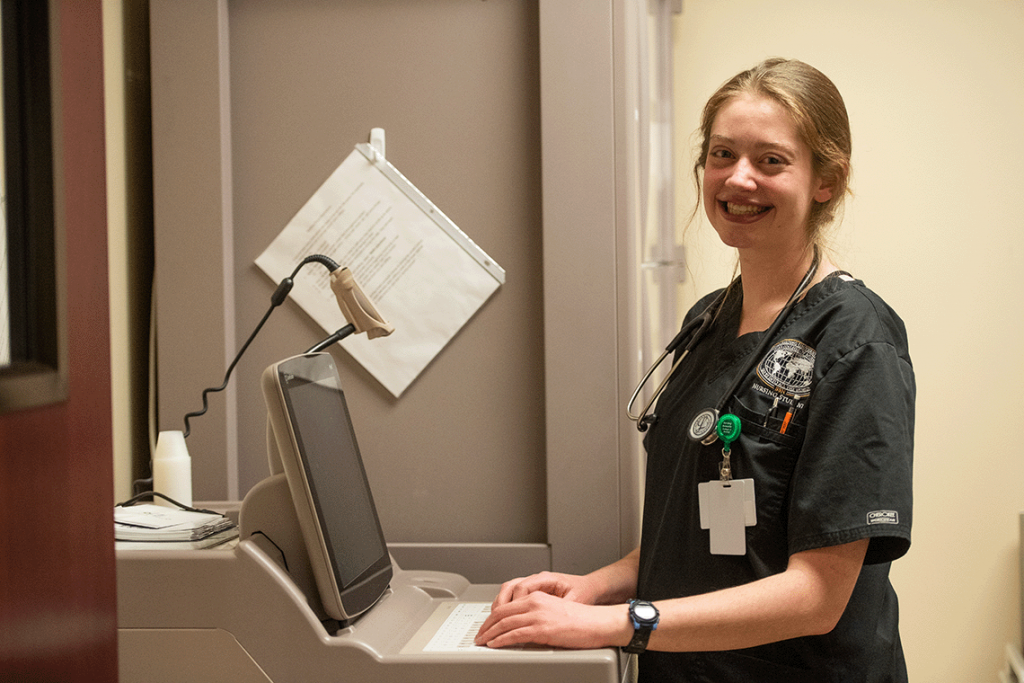 Patient Care is a Hierarchy of Needs
When someone is ill or hospitalized, basic human needs such as food, water, oxygen and safety often require the assistance of a nurse. One of the most basic yet essential nursing duties is assisting patients with their activities of daily living or ADLs. ADLs include bathing, dressing, feeding or any tasks the patients cannot complete independently.
The list of nursing duties also includes administering medications for things like hypertension, diabetes and antibiotics after surgery, along with "as needed" remedies for pain or nausea. Nurses also provide life-saving interventions like cardiopulmonary resuscitation and various types of treatments at the direction of the provider, such as changing bandages or helping patients to walk.
Collaboration with the Care Team
The nursing assessment and care plan are crucial to help the doctor and other health care professionals on the care team. Nurses are on the front line of patient care and are the first to alert the team to abnormalities needing attention. Collaboration is vital in helping patients on the path to healing. Nurses advocate for patients and their families and help care team members work toward common goals.
What Do Nurses Do?
You've learned what nursing duties entail, but you may still wonder, "What do nurses do day-to-day?" Let's walk through an average day in the life of a nurse.
Because hospitals operate 24/7, nurses work in shifts to ensure patients always have care. Most shifts are 12-hour day or nighttime shifts. Some nurses work in outpatient clinics, which often follow banking hours from 9 am-5 pm, while others might work eight- or 10-hour shifts depending on the setting.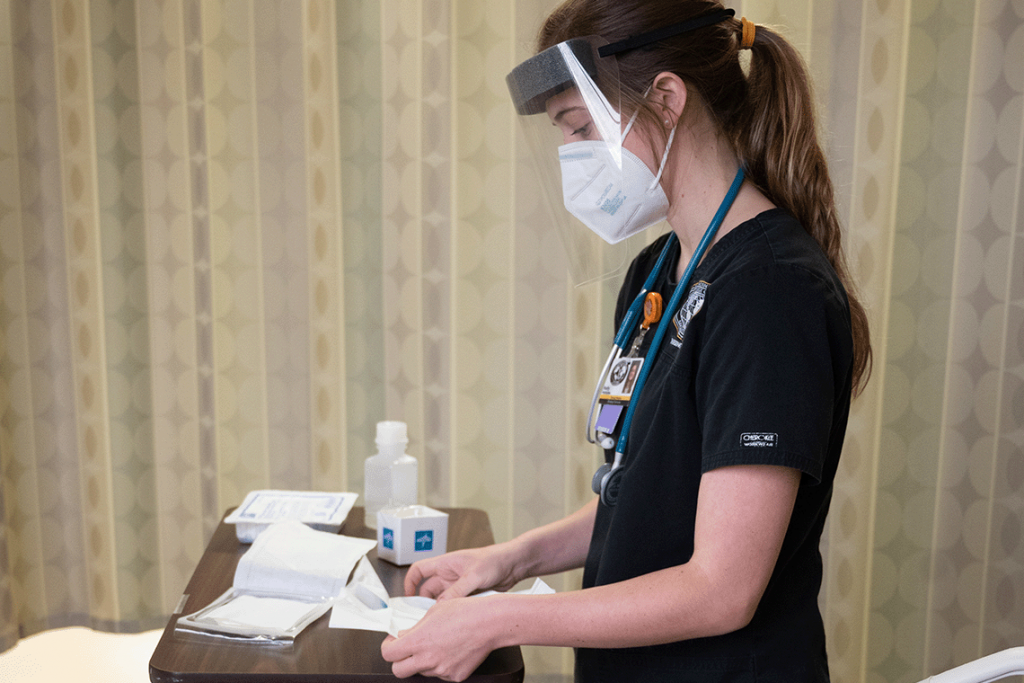 At the start of the shift, nurses receive a report from the outgoing nurse on the patients they will care for that day. Each nurse will have a few minutes to review the medical chart for crucial information they need to prepare for the day. Nurses then do a safety check of the equipment and supplies necessary to care for their patients.
To maintain accurate patient records, nurses must thoroughly document their assessments and interventions throughout the day and make notes if the patient met their goals for the day. Some key data points to include in the chart are the physical assessment results, vital signs, medications administered and treatment response.
It's best not to wait until the end of the day to try to remember and document the quality care you give your patients.
Nurses work in myriad settings throughout health care. Many students know when they apply to nursing school what specialty they want to work in, while others use their nursing school clinicals to discover the many options available for nurses.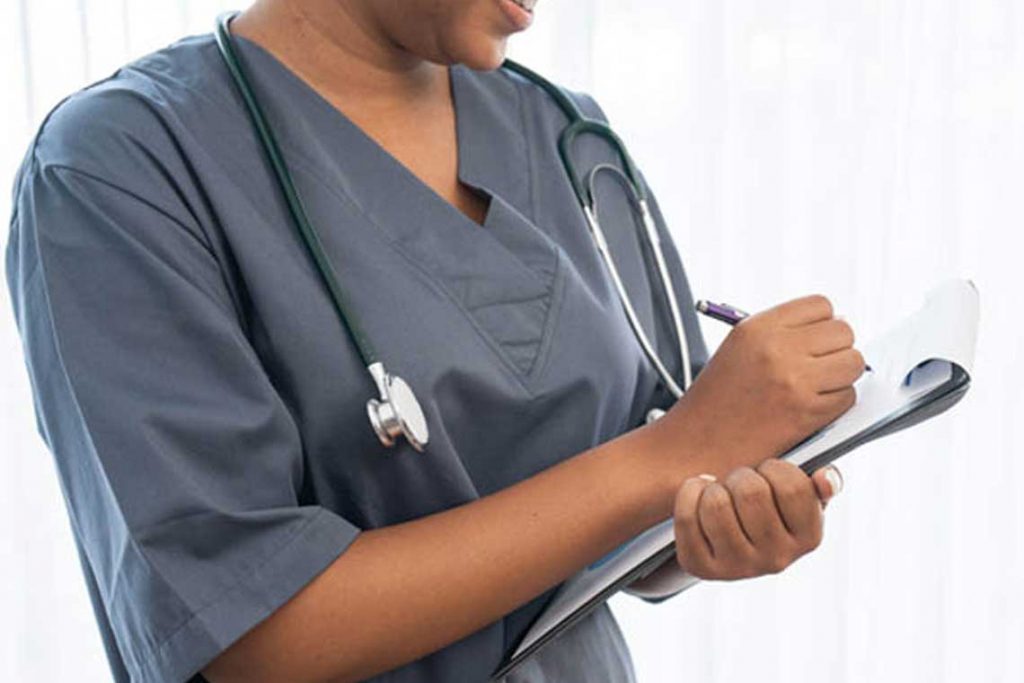 What Nurses Do Makes Patient Lives Better: Get Started Today
What nurses do on a daily basis is what makes nurses unique. One minute they assess a patient's vital signs, and the next, they hold the hand of another undergoing a painful procedure. The multifaceted nurse job duties in health care and the extensive qualifications to be a nurse reflect their compassion, dedication and hard work.
Nurses are the heart and future of health care, and you can be a part of this exciting career in as few as 16 months. Harding University's ABSN will put you on the fast track to earning your BSN and becoming a nurse. With our multimodal nursing education, you can complete some coursework online in the comfort of your home, access our state-of-the-art nursing simulation labs, and receive assistance in finding quality clinical rotations with our network of health care partners.
Contact Harding University today to learn about our accelerated BSN program!